Posted on May 25, 2012
Filed Under General, Safety | Comments Off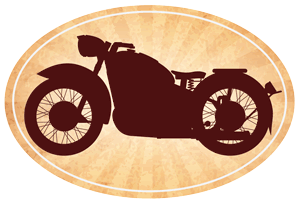 Sharing the Road with Motorcycles: Nine Safety Tips for Your Next Road Trip
At no point are there more roadway hazards than the span of time between Memorial Day and Labor Day. Roadway traffic typically increases during the summer months, in addition to construction detours, road closures, the incidence of DUI and an increase in the number of teenager drivers.
Warmer weather also brings more motorcycle owners out of hibernation. While riding down the open road with the wind in your hair and the sun on your back has its appeal, motorcyclists are at an increased risk of being injured or killed in an accident. Whether you are on a bike or in a car, taking the time to be extra cautious and adhering to a few safety tips while on the road this summer will increase your chances of having a safe and enjoyable summer.
Motorcycle Rider Protection Tips:
There are obvious advantages to owning a motorcycle – they use less gas, are more flexible in traffic, easier to park, and of course there is the cool factor. However, the biggest disadvantage when compared to a car – you are smaller and harder to see. When riding a motorcycle, always remember to:
Assume that you are invisible to other motorists. Because there are fewer motorcycles than cars on the road, motorists usually aren't keeping an eye out for you. Take extra measure to make sure you are seen by always using your headlight during daytime or nighttime hours, avoid riding in blind spots and wear bright clothing.
Be courteous: avoid tailgating, weaving in and out of traffic, and riding between lanes of slow moving traffic.
Watch the road surface and traffic ahead to anticipate potential problems. A pothole, oil slick, puddle or other debris may pose little threat to a car, but can be extremely hazardous to a motorcycle.
Take extra care when proceeding through an intersection. Approximately 70% of motorcycle crashes involving another vehicle occur when a vehicle turns left in front of a motorcycle.  Keep a close eye on other vehicles and watch for unexpected turns. If visibility is blocked by parked cars or shrubbery, slow down and proceed with caution.
Invest in a motorcycle protection membership program, created specifically for motorcycles if you are planning an extended road trip. Should you become injured or ill during your trip, this membership program will arrange to have you transported to the hospital of your choice. Some policies will even send your bike back home if for some reason you are unable to ride it.
Motorcycle Rider Protection Tips for Motorists:
Motorcycles have the same right to the road as a car. However, because there are more cars and trucks on the road, motorists are not necessarily trained to watch for motorcycles. The number one cause of motorcycle-related accidents was because the person driving the car failed to see the other person. Take extra care to:
Give motorcycles the full lane. They may need to make a sudden move to avoid debris in the road or change positions within a lane to make themselves more visible to other motorists.
Allow more distance between you and the bike. It is customary to allow two seconds between your vehicle and a car in front of you. However, when following a motorcycle a driver should allow four seconds.
Assume a motorcycle is closer than it appears. Because of its small size, motorcycles may actually seem farther away. It is also more difficult to gauge how fast it is going.
Do not be fooled by a flashing turn signal. Motorcycle signals do not self-cancel like an automobile and the driver may have inadvertently forgotten to turn it off.  Make sure the rider is indeed going to turn before you continue on your way.
Posted on May 24, 2012
Filed Under General, Letter From the President | Comments Off

Friends:
I would like to take a minute and introduce you to InsureAssist, a travel insurance provider that has a partnership with MedjetAssist.
For years we've had our members ask us, "Where can we buy travel insurance and is there a company you can recommend?"  Now there is: InsureAssist can satisfy all your travel insurance needs!
InsureAssist (www.insureassist.com) has teamed with Nationwide Mutual Insurance Companies, a leader in the travel insurance industry, and offers standard travel insurance protection– trip cancellation, trip interruption, lost and delayed luggage, trip delay, medical, dental and emergency evacuation among other products. Also, coming in a few weeks InsureAssist will be able to offer political, security and natural disaster coverage as well. We think you'll be impressed with the depth and selection of options available.
For everyone who noticed 'emergency evacuation' and thought that's what your Medjet membership provides, please allow me to explain the difference:
Your Medjet membership is a vital part of your everyday business or leisure travel needs. Medjet is the air-medical transport component of your travel protection program, meaning if you are hospitalized over 150 miles from home (domestically or internationally) and require in-patient hospitalization, your Medjet membership provides arrangement of medical transfer to the in-patient medical facility of your choice at no additional out of pocket cost. Medjet's transport service is not an insurance product but rather a benefit available to Medjet members who want the freedom to obtain medical assistance at the in-patient medical facility of choice.
Emergency evacuation is what gets you to the hospital in the event of injury or accident when traveling remotely. For instance, if you are on a cruise and become ill during sailing, your InsureAssist travel insurance evacuation coverage is the mechanism that will actually get you to shore and to in-patient status at a local medical facility. At that point your Medjet membership clicks into effect. This is also for adventure travel and endeavors of the like that actually take you away from land and population base. You will need some type of evacuation insurance protection to get you to a local in-patient medical facility for Medjet to take over and transport you to the hospital of your choice. Of course most of the time evacuation coverage won't come into play except for the off-shore, remote and adventure travel that takes you away from mainland facilities.
All of us hope this never happens but we know from our day to day experience that accidents do occur while our members are away from home. And your Medjet card should be a staple of all your travel because you never know when and where the unexpected might happen in everyday activity whether traveling in the United States or abroad.
InsureAssist is designed for that particular journey and vacation when you want to protect not only the pre-trip cost but make sure all the incidentals are covered including the actual expense of the trip, assuring all carrier connections are in place, your luggage gets where you are going, emergency evacuation and right down to coverage of medical costs in foreign lands (something not many people readily consider).
Keep your Medjet (www.medjet.com) protection in play at all times. Consider InsureAssist (www.insureassist.com or 1-877-591-8739) when that extra layer of personal and financial travel insurance protection needs to be in place for that special journey!
Safe travels.
Regards,
Roy Berger
President/CEO
MedjetAssist
Posted on May 23, 2012
Filed Under General | Comments Off
As I get ready for my Memorial Day trip to Washington D.C. I thought I would share some of my packing tips. I like to pack as slimline and efficiently as possible so I have managed a system using a TSA-approved 311 bag with some useful items you don't have to find a travel store to buy.
Keep it Together with a 311 Bag: What I love about using the 311 bag is it goes from my suitcase to my small travel backpack. The beauty of this is that I have my essentials on-hand when I hit the streets and when I am hanging out in the terminal.
Keeping Tidy with Pocket Wipes: Pocket wipes are not just for mommies and daddies. These handy wet wipes make the perfect travel item. Whether you are wiping your hands clean after that sticky gelato or using them to freshen up your face after a long day of walking in the sun, they are always a welcome addition to a travel pack.
Keeping your Memories 'Write': The pen is not just mightier than the sword it is also an absolute essential for keeping memories accurate and directions straight. You should always have a pen and paper with you when you are out exploring.
Keep a Journal: Speaking of paper, a small trip journal is always a handy item to have. You will be glad you kept it when later you are trying to decipher the thousand words for all those pictures you took. Anything from a small spiral notebook to a fancy Moleskine journal will do. You don't have to write like Hemingway to see the benefit of a little book in your bag. Journals are great for remembering favorite wines, writing directions, restaurant and hotel phone numbers and favorite places you want to visit again. I carry a small passport-sized Medjet travel journal with me. In fact, if you would like to do the same, send your favorite travel tip along with your mailing address to marketing@medjet.com and I will get one out in the mail to you.
Keep Up With New Friends via Business or Social Cards: One of my favorite experiences of traveling is meeting new people. That is why I carry a few business cards with me at all times. If you don't have a business card you can make up your own social card to hand out. There is a great website called VistaPrint.com where you can get up to 250 cards with your name on them for free. Just be careful of the up sell.
Keep Your Outlet Options Plentiful: I have spoken in the past about always packing a power strip for your travels but, let's face it, those things can be bulky. I have down sized to a three-prong outlet extender. They are smaller and more streamlined and can be picked up at any big-box store or home improvement store. I use mine all the time to recharge my iPad and my phone which are essentials in productive travel these days.
Keep Control of your Cords: Nothing is more frustrating than a jumbled mess of cords. There are a lot of inexpensive options from a good rubber band to my favorite Velcro Plant Ties. I LOVE this velcro product because you can buy a roll for next to nothing and you can cut the strips into the sizes you need. Plus, a small amount of the tape can be rolled up and put in your travel bag in case you need more later. You can find it on Amazon or at your local plant or home improvement store.
Keep a Light Handy: There are some great little travel flashlights out there that are good for finding your way around a dark hotel room or rummaging through your travel bag at night. Fenix makes a great little travel version that The New York Times rates as one of the best travel gadgets under $50 and it can be found on Amazon if you're in the market for one.
Keep your iPad Functional: If you are trying to minimize your electronic weight by replacing a laptop with an iPad or tablet, there are a lot of handy attachments for getting pictures from your phone to your pad and from getting them from your pad to a TV set for that slideshow you know you're going to force on your friends later. The options are too numerous to point out here but my two favorites are the iPad to SD card attachment and the iPad to HDMI cable attachment. The latter even lets you play your iPad movies on the hotel television. Just make sure you also pack a small HDMI cable with you if you want to take advantage of this capability.
Of course you should always bring along your Medjet card but I like to keep that travel essential in my wallet.
Have fun, safe and efficient travels.
Posted on May 22, 2012
Filed Under Andrew Harper, General | Comments Off

Andrew Harper is pleased to announce that his signature publication,
Andrew Harper's Hideaway Report
is now available on the iTunes® store.
Sophisticated travelers seeking the finest in luxury travel inspiration can now buy one year, one month or single issues of this legendary publication, developed especially for viewing on the iPad®.
In the May 2012 issue, Mr. Harper offers his definitive tour of India's finest palace hotels and highlights from an accompanying sojourn through Sri Lanka. A coastal Maine update features a sparkling new property in Kennebunkport, as well as local shopping and dining suggestions. Look for stunning destination photography and video in this and every issue.
Subscribe now on the iTunes store.
If you are a current member of Andrew Harper, you can access these issues for free by signing in to www.AndrewHarper.com.
About Andrew Harper
Andrew Harper and his editors travel incognito to write candid and unbiased travel reviews for a membership service, which provides personalized travel-planning assistance, bespoke tours and valuable travel privileges to its members. Free of advertising since its inception in June 1979, Hideaway Report is a private monthly publication for sophisticated travelers. The selection of hotels, resorts and restaurants for inclusion in this publication is made on a completely independent basis, with Andrew Harper, LLC paying full rate for all meals, lodging and related travel expenses.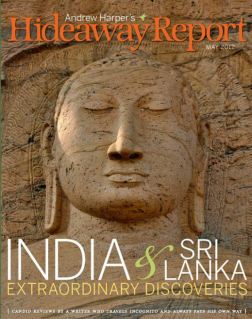 Posted on May 21, 2012
Filed Under General, Johnny Jet | Comments Off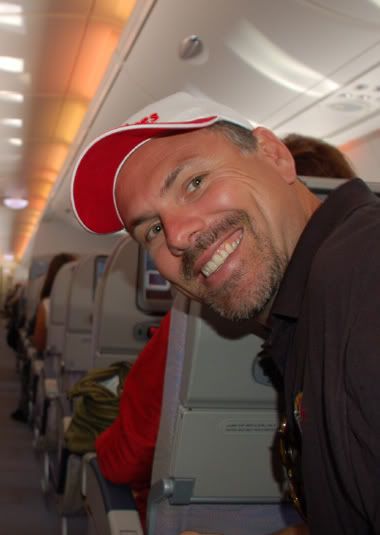 For those that travel internationally listen up. I just received my Global Entry and Nexus cards and even though I've only used each of them once — they are already worth the $100 fee for five years.
Imagine not having to wait in a long line or fill out any handwritten forms after your flight to the United States or Canada. Just walk up to one of the kiosks, confirm your identity (photo and fingerprints for Global Entry and scanning your eyes for Nexus) and answer the standard immigration questions and go!
To apply, all you need to do is fill out a 15-minute online questionnaire, accept a background check and go for a 30-minute interview. It's good at 26 US airports and five in Canada. Global Entry membership is open to U.S. citizens and citizens of Mexico, Canada and the Netherlands. If you travel to Canada often, then apply for Nexus first since it's only $50 for five years and it will automatically get you enrolled in Global Entry.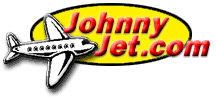 Johnny Jet travels around 150,000 miles and visits over 20 countries each year. He and his website JohnnyJet.com have been featured over 2,000 times in major publications, including USA Today, Time, Fortune and The New York Times. He has appeared on ABC, CBS, CNBC, CNN, FOX, MSNBC, NBC, PBS and recently hosted "Hot Spots 2012" on the Travel Channel.  JohnnyJet.com has been named "one of the top best money-saving web sites for travel" by Budget Travel Magazine, while the L.A. Times calls it "one of the top 10 essential travel resources on the internet." Sign up today for Johnny Jet's free weekly travel newsletter at JohnnyJet.com and follow him live on Twitter.