Posted on April 30, 2012
Filed Under General | Comments Off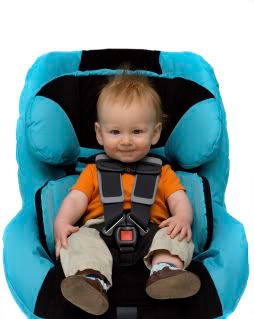 If making a trip across town with a small child seems like a daunting task, imagine making a trip halfway across the world. For many parents, the thought of traveling internationally with an infant is not only intimidating, but downright terrifying.  Even if you were a seasoned traveler before, traveling with a baby changes the entire game. The good news is, many parents have attempted overseas travel with their children in tow with great success.  The key is having a plan.
Travel Insurance
One lesson parenthood teaches us is that if something unexpected can happen, chances are it will.  Kids become ill at the most inopportune times and if you are thousands of miles away from home, this can quickly escalate into a scary situation.  Check your current medical coverage to see if it covers international travel and medical repatriation should someone in your party become seriously ill during your trip.  If not, be sure to purchase travel insurance that covers medical expenses, evacuations, and the cost of your trip due to cancellation.
Child Restraint Systems
When traveling with a child under two years of age, check your airline's policy on traveling with infants.  Many airlines will allow children under two to travel for free on an adult's lap.  On international flights, you may be required to pay a small fee, a percentage of an adult fare ticket, and/or applicable taxes.  While this could save money, it may not be worth it in the long run.  During long flights lasting more than several hours, the stress of having to hold your baby the entire time may leave both of you frazzled by the end of the trip.  In addition, because of safety reasons such as severe turbulence or a crash, the Federal Aviation Administration (FAA) strongly encourages parents to purchase a seat for their child and use an FAA-approved child restraint system (CSR) or an FAA-approved harness restraint.
Getting Through Security
Trying to maneuver your way through security can often be the most stressful part of the trip.  The Transportation Security Administration (TSA) is required to screen everyone that goes through a security checkpoint, even babies.  First, arrive at the airport early, allowing yourself plenty of time.   Have one person designated as the ticket holder and keep everyone's tickets and passports together.  Remember, when traveling internationally everyone, including your child, must have a passport.  If one parent is traveling with a child alone, they must have a notarized letter of consent from the other parent.
Consider investing in a stroller that is lightweight (for international flights, strollers must be less than 15 pounds), easy to carry, and can be opened with one hand.  This item can be checked at the gate before you board and will be waiting for you when you disembark the plane.  Children must be removed from their carrier or stroller and these items must be placed on the belt to be x-rayed.    All carry-on items such as diaper bags, blankets, and stuffed animals must also go through the x-ray machine.  TSA does allow parents to bring formula, breast milk, and juice through the checkpoint as long as you separate these items from other liquids you are carrying, tell the security officer that you have these items, and allow additional inspection if needed.  If you still have concerns, check out TSA's website for more tips on traveling with children.
What to Pack
A carry-on packed with essential items can be a lifesaver.  Make sure your bag is easy to carry and adheres to the airline's size and weight regulations.  Keeping your bag well-organized will also make it easy to reach in and grab a necessary item, such as:
Baby wipes and diapers – pack at least 1 diaper per hour for every hour you will be traveling plus a few extra in the event of a delay.
Disposable diaper pads – you may run into a situation where the only place available to change your baby is on a dirty floor.
Comfort items such as pacifiers or a favorite toy.
Sippy cups or bottle
Finger foods if your child is able to feed themselves.
Extra change of clothes – Accidents will happen.  It's a wise idea to pack at least three sets of clothes for both you and baby in your carry on.
Over-the-counter medication – these items a permissible through security as long as they are   three ounces or less and packed in a resealable plastic bag.
Blankets – you have no control over how hot or cold the airplane will be.  Blankets can also draped over your child's CRS to block out light while sleeping.
Toys – whatever you bring has to entertain for the duration of the trip, so try to introduce each item one at a time.
Posted on April 29, 2012
Filed Under Andrew Harper, General | Comments Off

ANDREW HARPER ANNOUNCES
Andrew Harper's Hideaway Report, the most respected publication in luxury travel announced the arrival of  "Andrew Harper's Paris," a free app for the iPad and iPhone. Designed for the sophisticated traveler, it offers an informed and opinionated selection of more than 350 of Andrew Harper's favorite hotels, restaurants, shops and attractions. A host of maps and photographs help to make the app as practical as it is inspiring.
"Don't think of it as an all-inclusive guidebook," said Andrew Harper, "so much as a hand-drawn map of the best of Paris."
The app is now available in the iTunes store, and is free of charge. Highlights include:
HOTELS
Andrew Harper made his reputation with candid hotel reviews, and here he profiles his 14 favorite Parisian properties, from grand palace addresses to intimate Left Bank alternatives. Entries feature his personal insights on room selection, dining choices and notable hotel features. They also include links to exclusive Harper member privileges and rates. The complete list of  features is as follows:
Favorite Palace Hotels
Intimate Right Bank Hotels
Intimate Left Bank Hotels
DINING
Mr. Harper profiles 103 of his favorite restaurants, from grand haute cuisine dining rooms to friendly neighborhood bistros. Featured categories include brasseries, wine bars, modern cuisine and romantic favorites. Each entry features specific menu recommendations, as well as comprehensive service and contact details. The complete list of  features is as follows:
RESTAURANTS
Haute Cuisine
Traditional French
Modern French
Traditional Bistros
Modern Bistros
Brasseries
Wine Bars
Ethnic Eating
Open on Sunday
Seafood
Romance & Special Occasion
Outdoor& Dining with a View
Cooking Schools & Wine Tasting
CAFES & BARS
Recommended Cafes
Bars & Nightlife
SHOPPING
The shopping section features a smartly edited collection of 113 boutiques, salons and markets, all worthwhile travel destinations in their own rights. This choice selection includes fashion salons, beauty spas, art galleries, fine art studios, bookstores, and food and wine specialty stores. All shopping entries feature maps, contact details, opening hours and personal recommendations. The complete list of  features is as follows:
Beauty
Bookshops
Fashion & Accessories
Fine Art & Antiques
Flea Markets
Food & Wine
For The Home
Specialty Shops
TOURING
Mr. Harper offers his advice on the best way to visit the major attractions, but focuses most of his attention on the small gems of Paris: intimate museums, neighborhood gardens, walking tours and a list of his own iconic Parisian experiences. Recommended day trips and overnight excursions are also detailed, as are suggestions for visitors with children. The complete list of features is as follows:
SIGHTSEEING
Popular Attractions
Favorite Small Museums
Walking Tours
Favorite Paris Experiences
Day Trips
Overnight Excursions
Paris with Children
Annual Events
HELPFUL RESOURCES
Favorite Paris Books
Monthly Weather Guide
Embassy Details
Airline Information
About Andrew Harper
Andrew Harper and his editors travel incognito to write candid and unbiased travel reviews for a membership service, which provides personalized travel-planning assistance, bespoke tours and valuable travel privileges to its members. Free of advertising since its inception in June 1979, Hideaway Report is a private monthly publication for sophisticated travelers. The selection of hotels, resorts and restaurants for inclusion in this publication is made on a completely independent basis, with Andrew Harper, LLC paying full rate for all meals, lodging and related travel expenses.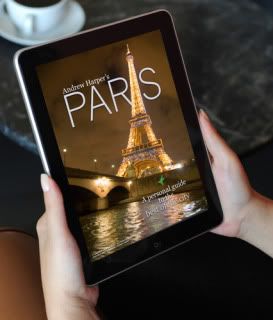 Posted on April 27, 2012
Filed Under General, Peter Greenberg Travel Safety Tips | Comments Off

Please Turn Off All Electronic Devices
Will your cell phone crash a plane? How about your iPad? Or blackberry? Ever wondered why we have rules on using personal electronic devices (PED) on airplanes? Read on.
Believe it or not, it's the Federal Communications Commission that bans the use of cell phones on domestic flights. It's not a direct safety issue – the real concern with cell phones is potential interference to wireless networks on the ground.
In fact, NASA and other scientific research organizations have done tests for more than 20 years and failed to come up with any conclusive evidence linking mobile phones with instrument problems.
But that doesn't mean the ban will be lifted, because even if the FCC were to lift its ban, each air carrier would have to show that there was no interference with each phone model on each kind of aircraft…not an easy feat.
The ban on electronic devices like iPads and portable DVD players comes from the FAA. PED's cannot be used below 10,000 feet, before cruising altitude. The reasoning here is that if the devices' collective interference caused a problem, the crew would have time and focus to respond. But once again, there's virtually no evidence that they've ever caused an electrical/electronic or mechanical problem, let alone an accident.
The latest evidence should seal the deal that there is no electronic interference. Some major airlines are now even encouraging their pilots –  with FAA also giving permission — to use iPads instead of bulky flight manuals in the cockpit—so that tells you everything you need to know about the real danger — or lack of it — from electronic devices.
In recent months, the FAA has said it would begin to reassess the current restrictions on using personal electronic devices on planes but I'm not holding my breath on how quickly that will happen.
Bottom line: for the moment the rules that are in place are the rules and I don't recommend trying to circumvent them. Remember, violating a direct order from a flight crew member (as in, "turn your device off") constitutes a federal offense.
Posted on April 25, 2012
Filed Under General | Comments Off
Contributed By: John Gobbels
MedjetAssist VP/COO
The U.S. Centers for Disease Control and Prevention has warned that the London Olympics and the Euro 2012 soccer cup will be major draws for American travelers, leading to an increased risk of measles infection.
Rebecca Martin, the director of the CDC's Global Immunization Division, recommended that Americans who plan to travel this summer be current on measles vaccinations. In Europe, the measles virus is much more prevalent, causing eight deaths and 26,000 cases of infection last year, the USA Today reports.
"Disease knows no borders," Martin said, according to USA Today. "We are concerned about Americans coming back from the Olympics this summer and unknowingly infecting others."
Most cases of measles in the U.S. are imported by travelers who have not been vaccinated. Before routine vaccinations started in the U.S., the virus killed between 3,000 and 5,000 Americans annually.
"We usually have about 50 cases a year, but last year we had a record number of importations (of at least 214 cases)," Greg Wallace, a measles specialist with the CDC's viral diseases division, said, according to USA Today.
According to the U.K. Health Protection Agency, England and Wales had 1,086 cases of measles last year. In addition, Ukraine, which is one of the two sites for the Euro 2012 soccer cup, is experiencing a major measles outbreak right now.
In 2011, there were 214 cases of measles in the United States that required 68 hospitalizations.
Published on March 20, 2012 by Bryan Cohen
Posted on April 23, 2012
Filed Under General, Letter From the President | Comments Off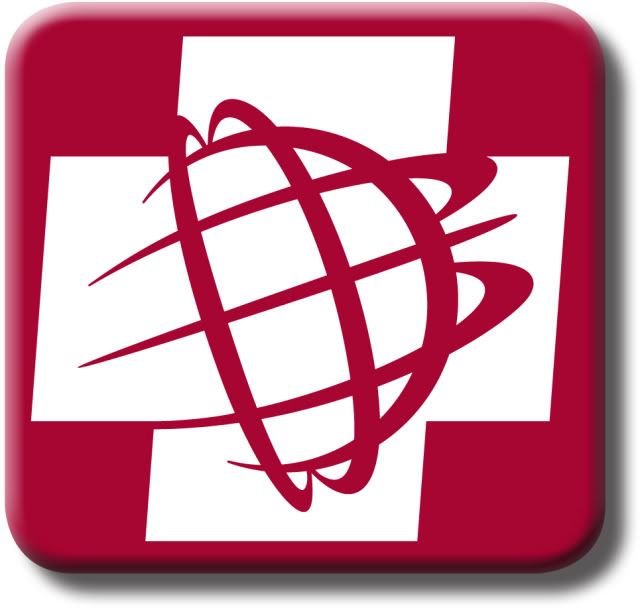 By: Roy Berger, MedjetAssist President/CEO
I just couldn't decide what to get 'that someone special' for his birthday. After all, he has just about everything he wants and it's tough to find a perfect gift to make him happy.
That problem was solved a few weeks ago with a morning scan of The Wall Street Journal.  In it was a story about the expedited screening process at some of the nation's larger airports featuring a program called Global Entry.
All it cost me was a few hours time and $100. I am now the proud owner of a Global Entry card as my birthday gift to me!
If this program is half as good as its cracked up to be it will become the travel bargain of the decade. It comes in two flavors: international and domestic – and one membership card.
Internationally, when returning to the United States, your Global Entry card allows you to totally forego the sometimes large and cumbersome immigration lines. Instead, you take your Global Entry ID card and passport to the Global Entry kiosk and after an identification validation and some customs and immigration questions, out pops a receipt that you simply take to the agent at the head of the line. If everything is in order you are supposed to be waved through immigration right to baggage claim.
The Global Entry program can't guarantee that your luggage actually goes where you are going, but assuming there are bags to retrieve, once you get your luggage you are then advised to walk through the same U.S. Customs lanes used by the flight crews. Just show your receipt and head home.
Presently the Global Entry international program kiosk can be found at: Logan, O'Hare, DFW, Detroit, Fort Lauderdale, Bush Intercontinental, ATL, Honolulu, JFK, Las Vegas, LAX, Miami, Newark, Orlando, Philadelphia, San Francisco, San Juan, Seattle and Dulles. You can get Global Entry pre-clearance in Ottawa, Toronto and Vancouver as well.
I only travel internationally a couple of times a year so the queue at U.S. Immigration, while something I personally loathe, is probably tolerable and not worth $100. Mindfully I reserve that opinion the next time the line winds like a never ending snake!
To me the real value of Global Entry was domestic and the potential it holds at check-points here in the States.
Global Entry is part of a domestic program called 'Precheck' that is in operation in a handful of airports around the country on an experimental basis.
Today you can find a Precheck lane on a limited basis. If you are flying American Airlines out of DFW, O'Hare, JFK, LAX and Miami, look for the specially marked lane. Same thing for Delta passengers in ATL, Detroit, Salt Lake City and Washington Reagan. Both American and Delta have Precheck in Las Vegas and Minneapolis-St. Paul.
The beauty of the domestic program is the way it's supposed to work. If you have a Global Entry Trusted Traveler card, as I now do, make sure you put your Trusted Traveler number in your airline profile. It should appear on your boarding card on the day of travel.
You then look for the lanes marked 'Precheck' which most times will be the same as airline first class and elite flyers. The difference is once the TSA officer recognizes you are a member of the Trusted Traveler program, they then have the discretion of moving you directly to a separate screening area for what amounts to 'old style' screening.
The end of this dream happens when you are directed to that special screening area and have to remove nothing. Leave on your shoes, your belt, your jacket, your change in your pockets and while you are at it, you can leave your sundries and your computer in the bag. Just walk through a metal detector, be on your way and say, "Best $100 I ever spent!"
So after reading The Wall Street Journal story I went to www.globalentry.gov and began the application process. About a week later I received an e-mail telling me I had cleared initial screening and now had to report for a personal interview and background check.
We are based in Birmingham, AL so the closest place on the Global Entry list for us was Atlanta. There were two ATL locations: one inside the Delta terminal at Concourse E and one a couple of miles from the airport at the headquarters of U.S. Customs and Border Protection.
Considering I won't be flying internationally until June, and I really wanted to see if the process works when I return (and most importantly I didn't want to be late for my own birthday), I scheduled an appointment outside the airport and drove the two plus hours for my interview.
It was impressive. Once my GPS figured I wasn't playing a cruel hoax and there really was an ATL airport hinterland address of Tradeport Drive, I was met by a Customs and Border Protection agent and actually taken back for my appointment about 20 minutes early.
I was fingerprinted on-site (great new process by the way – no more messy ink that won't come off!) and then asked a list of compliance, background and terrorism questions. Once the agent, a very pleasant gentleman, was convinced I wasn't a risk he then explained how to use the system, everything was approved and I would get my credentials in the mail within two weeks. The whole thing took 45 minutes.
Less than two weeks later a package arrived from Global Entry. I have to assume it is my new Trusted Traveler card but considering its not my birthday yet, I haven't opened it. I like surprises.
And of course the biggest surprise will come when I arrive back in Atlanta on June 13 from London. I'll be looking for that kiosk!
Safe travels.
keep looking »