Posted on October 19, 2011
Filed Under General | Comments Off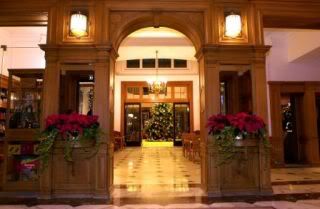 Wouldn't it be nice to have a holiday season without family conflict, where everyone got along, no overbearing opinions? A holiday where everyone was, well, Swiss… Unfortunately I am not sure such a gathering exist. That is unless you skip town and head to where everyone really is Swiss. Yep, I talking about going to Switzerland instead of your mother's.
During the holidays, Zurich is transformed into a winter wonderland: storefronts and streets sparkle with light, candlelit boats float down Limmat River, fireworks fill the sky, Europe's largest indoor Christmas market takes over Zurich's main railway station, and holiday concerts are held throughout the city. This year, the city's renowned Baur au Lac hotel, located next to Lake Zurich and close to all of the festivities, invites guests to experience all of this with a special Holiday Package.
Voted 'Top Hotel in Zurich' in Condé Nast Traveler's 2011 Gold List, the 120-room hotel is a short walk from Zurich's world-famous Bahnhofstrasse, the central Paradeplatz, Lake Zurich and the city's bustling financial district. The hotel, which dates back to 1844, recently completed an approximately $41 million renovation, revamping its Pavillon and Rive Gauche Terrasse restaurants as well as various rooms and suites.  It is also home to Rive Gauche restaurant, a local hot spot.
The Holiday Package Includes:
One night's accommodation
Fresh fruit and homemade sweets from the hotel's in-house chocolatier upon arrival
Full buffet breakfast
"Zurich Card" – includes free access to more than 40 museums throughout the Zurich area and unlimited travel by train, bus, tram and boat, as well as exclusive entry into the  members-only nightclub Diagonal
Unlimited use of the rooftop fitness club
Based on double occupancy, the offer is valid from December 23, 2011 to January 7, 2012, and is priced from CHF 660 (approx. US$715).
For more information about the Baur au Lac, visit: www.bauraulac.ch.
Posted on October 12, 2011
Filed Under Andrew Harper, Destinations, General | Comments Off

The October 2011 issue of Andrew Harper's legendary Hideaway Report reveals the results of an annual survey of his readers' favorite hotels and resorts worldwide. Harper's primary focus is on smaller properties, those that offer both distinctive charm and a high level of personal service. The results therefore are divided into six categories: Top 20 United States Hideaways, Top 20 International Hideaways, Top 20 City Hotels, Top 20 Beach Resorts, Top 20 Family Resorts, Top 20 Food & Wine Resorts, Top 20 Golf Resorts, all properties with 75 or fewer rooms.
Despite the continuing downturn, Andrew Harper members still vacation an average of 32 days a year. Most encouragingly, 31 percent of respondents say they will travel more this year than last, with a clear majority (58 percent) saying that they expect to travel "about the same amount."
Said Mr. Harper, "Much of the pleasure I derive from editing Hideaway Report stems from the knowledge that my audience is composed of active and sophisticated travelers, people with both the inclination and the financial means to accept my advice and to follow in my footsteps."
View all 2011 Andrew Harper Readers' Choice winners, visit http://www.andrewharper.com/articles/reader-survey.
You may also download a complimentary issue of the October 2011 edition of Andrew Harper's Hideaway Report by clicking here.
About Andrew Harper
Andrew Harper and his editors travel incognito to write candid and unbiased travel reviews for a membership service, which provides personalized travel-planning assistance, bespoke tours and valuable travel privileges to its members. Free of advertising since its inception in June 1979, Hideaway Report is a private monthly publication for sophisticated travelers. The selection of hotels, resorts and restaurants for inclusion in this publication is made on a completely independent basis, with Andrew Harper, LLC paying full rate for all meals, lodging and related travel expenses.
Posted on October 5, 2011
Filed Under General | Comments Off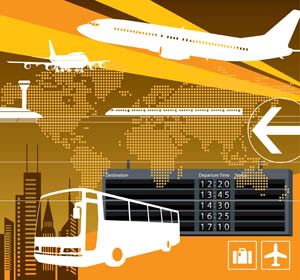 Are you a pointer? You know, one of those people who works the travel reward system like it is a second job. There are a lot of folks out there who are. I am a mid-level pointer. I put every purchase I can on my Starwood Preferred Guest (SPG) credit card then pay it off at the end of the month, and make sure that, if I can, I stay at a Starwood property. But there is a whole different level of pointer out there: the fanatics. It pays off for them – big time – but it takes a lot of work.
My partner is a pointer. He works the system on a daily basis and I sit back and reap the rewards. He will hotel hop on every trip to get in his qualifying stays. He ALWAYS uses his SPG credit card and he constantly patrols the Internet looking for news on the latest promotion. My boss is a pointer too. In fact, the two of them are constantly sharing emails alerting each other to the latest and greatest opportunity.
But let's face it, not everyone has the diligence or the travel schedule to be a professional pointer. This does not mean that you can't take advantage of the system. There is an ever-growing system of tools out there that can help you keep track and leverage your points and your airline miles, without you having to set up camp on FlyerTalk.com. But there is one tool in particular I would recommend above all others: USA Today's MileTracker. Below is an excerpt from the MileTracker website that offers a description of what this program can do for you.
MileTracker aggregates your frequent flier program and other online loyalty program account information. This includes:
current miles, points, or other credit status
summary of all accounts
recent activity (for those accounts offered online)
elite level status (for those accounts offered online)
one-click navigation links to the "host" web pages and other online frequent flier information
How Does it Work?
MileTracker is downloaded to your computer just like other applications. It works like a typical browser (Internet Explorer or Netscape), but it is pre-loaded with the specific sites you access for your frequent flier and loyalty account information.
Your account data (account numbers, usernames, passwords, and/or PINS (personal identification numbers) is stored in your profile, where it resides securely on your own computer, not on a third-party web server. Once it has been entered in MileTracker you should never need to do so again.
When you open MileTracker and tell it to display or update your accounts, it automatically and simultaneously goes to all the accounts your have listed in your profile, inserts your personal information required for each account, and retrieves the account data to be viewed on your computer desktop. The entire process takes only seconds (depending on your Internet connection speed).
MileTracker saves you minutes to hours each time you check your accounts – beats the heck out of checking them one-by one!
SOURCE: http://www.usatoday.deskport.biz/faq.php#_How_does_it
MileTracker really is a great tool. I have recommended it before and I still stand by it. Outside of using a good aggregator like MileTracker here are a few other handy tips for making the most of your points:
• Find a good rewards credit card and use it as often as you can. Treat it like a debit card and pay it off each month so you don't end up paying for your points by getting hit with high interest rates. If the one you choose is an AMEX then find a back up Visa or Master Card option for merchants that don't take AMEX.
• Airline miles are great but you will get a lot more out of maximizing a hotel program like SPG. At the end of the holiday, your hotel costs will far out weigh the cost of a plane ticket. And, some hotel programs will let you convert your hotel points into airline points. It is not always the best trade off but if you need a few more airline points to get to go on that trip you couldn't afford otherwise, then you might want to consider the conversion.
• When you are planning your trip read forums and Wikis like FlierTalk.com. Just beware before posting a question. Most of them have a very strict self-governed rule that you search for the answer before just asking it. It's not like the police will show up at your house if you don't but you might get a snarkey comment from one of the regulars.
• If you are wanting to get points beware of the aggregator booking sites. You can find good deals there but many times it is at the expense of getting your points. In the end, it will be worth paying the extra $50 a night for your room to ensure you get your points. Using sites like this can also put you in a non-cancellation situation if you are not careful.  If you do use something like Orbits or Hipmunk make sure you read all of the terms before you book.
• Don't be shy about using your points with a travel agent. Many times they can help you maximize your points and, if you are a regular client, a good agent will even help manage your points for you.
Posted on October 5, 2011
Filed Under General, Letter From the President | Comments Off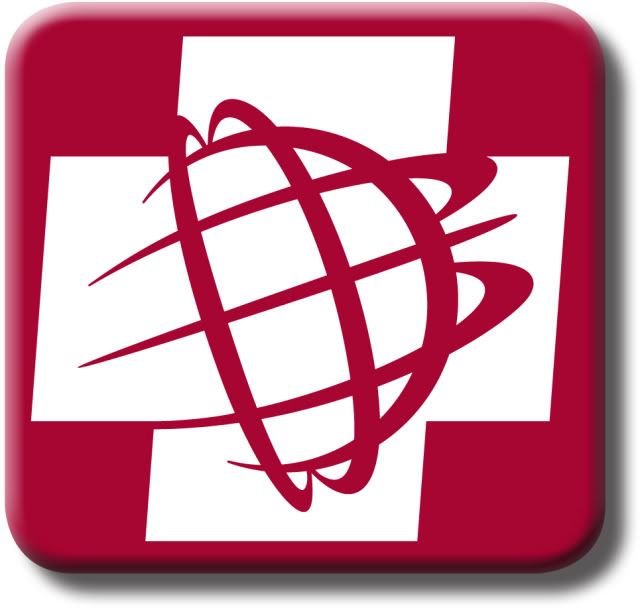 By: Roy Berger, MedjetAssist President/CEO
Last month we welcomed the LPGA to the Medjet membership roster and delighted in our association with such a quality and name brand.
The enrollment of the Ladies Professional Golf Association player roster coincided with their trip to Ireland in late September to compete against Europe's top lady golfers in the Solheim Cup. The event produced a Sunday finish that truly was exhilarating as the European team came from behind with the skies darkening and kept the Cup in Europe for the first time since 2003.
It was a great event and the teams shared much in common, including Medjet memberships, as the European players who are LPGA members are now also Medjet members.~
This month it's a welcome back to the National Football League as they prepare for their annual match-up in London.
Tampa Bay and Chicago will meet at Wembley Stadium on October 23 in the 5th Annual NFL International Series contest. The game has proven so popular in the EU that available tickets are gobbled up in minutes, and while not all of the 100,000 in attendance fully understand our brand of football, there is no doubt it has become a sporting event very much on the UK's to-do list.
At Medjet we are proud to be a part of the NFL's plans as they enroll members of both teams including players, coaches, officials, executives and the respective traveling parties in our program for their week overseas.
The Medjet history with the NFL actually dates back almost eight years to the NFL Europe League days. The league hosted/sponsored a spring developmental league with six teams, five in Germany and one in Amsterdam, and used it as a springboard for both player and coaching talent into the NFL.
Virtually all of the NFL Europe players and staff – save for a few – were from the United States and the league made sure the Medjet program was in place for their three month duration overseas. This proved to be a wise decision as through the years we have had injured players and an ill coach on repatriations back home.
While NFL Europe was an artistic success, the finances proved to be otherwise and in 2007 NFL Europa officially ceased operations. Since then the league has chosen to showcase the International Series in London as its marquis event.
We are of course proud to be the 'peace of mind' component for the week!
*                                                            *                                                         *
Rolling back to the LPGA, the tour played an event in our backyard the weekend of September 15, 2011 with the Navistar Classic in Prattville, AL,  just about an hour from our Birmingham headquarters.
It was special to be onsite for a couple of days, walk by the clubhouse and see Medjet luggage tags on the players' golf bags. Nothing like priorities!
We were invited to field a Medjet team in the pro-am, which was exciting for the golfers in our midst.
Immediately following the pro-am and just prior to the tournament starting the LPGA pro, Sweden's Louise Friberg, who was paired with our group  announced this would be her last tournament as a player and was retiring to the golf teaching world. No kidding. I'm not sure how much our group of hacks had to do with that decision but Louise is a class lady and we wish her the best in her newly found vocation in Phoenix!
And one final note from that weekend: ironically the tournament was won by 16 year old Lexi Thompson from Coral Springs, FL.
At 16 this amazing talent, who blew the field away by five strokes, was too young to be an LPGA member as the organization presently holds an 18 year old admission standard.
And if she isn't an LPGA member then she isn't a Medjet member either. Fortunately, the LPGA was forward thinking and saw the potential with this upcoming star and granted Lexi a special exemption and membership in the LPGA two weeks later. Of course, that also includes a Medjet membership. ~
Happy to have you in our program, Lexi. Have a feeling traveling the globe in a very short period of time is going to become a steady part of your life and we await seeing our tag on your golf bag!
Safe travels.
RB
Posted on October 5, 2011
Filed Under General, Travel Alerts -- From www.travel.state.gov | Comments Off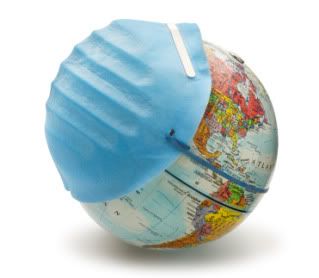 By: John Gobbels
MedjetAssist VP/COO
UPDATE Zambia-
The US Embassy in Zambia is warning travelers that the country's Drug Enforcement Commission (DEC) has recently detained several American citizens for carrying over the counter medications into the country.
On arrival into Zambia, unwitting tourists have been detained for carrying Benadryl and other medications that contain small amounts of dipenhydramine and were subsequently charged with drug trafficking.
While government officials have told the embassy that carrying such over the counter medications with a doctor's prescription is permitted, US citizens visiting Zambia should consider leaving such medications behind. . US citizens should likewise bring a doctor's prescription and ensure that the medication is in the original packaging.
UPDATE Delhi-
The Municipal Corporation of Delhi (MCD) has reported the threat of malaria is looming large over the national capital of India, with the city registering 53 cases of the mosquito-borne illness. The current number of cases of malaria is higher than that of dengue sufferers, which so far this current monsoon season only number five.
The MCD has adopted all anti-mosquito measures and has strengthened malaria detection clinics in the area.
UPDATE Asia-
The World Health Organization (WHO) has warned that hepatitis B and C is "rampant" in South and Southeast Asia. According to WHO statistics over the last 10 years, these viruses have killed more people in Asia than malaria, dengue and AIDS combined, and there are more than 130 million people in Asia who are current carriers.
We all know we are at risk when traveling and know friends and loved ones who travel the globe. Make sure everyone is protected with a Medjet Membership before their next trip!
keep looking »