Posted on May 31, 2011
Filed Under Andrew Harper, Destinations, General, Travel, Travel Products, Website Tips | Comments Off
Andrew Harper, the most respected source in luxury travel since 1979, has a new website, AndrewHarper.com. The new site offers a host of new features for members as well as a wealth of travel content that will be available to non-members for the first time.
"The new site will provide our members with an elegant way to connect my travel advice with the benefits of membership, and give visitors a greater appreciation of the Andrew Harper experience," said Andrew Harper, Editor-in-Chief of Hideaway Report.
Visitors to the new AndrewHarper.com will have the chance to win a complimentary five-night stay at Il Salviatino outside of Florence, Italy. The hotel was awarded the most coveted prize in the travel industry, 2011 Hideaway of the Year, the top honor of Andrew Harper's signature Grand Awards. The winner will also receive a one-year Andrew Harper Premier Online membership and a $1,000 airfare voucher, for a total package value of more than $6,000.
The site's navigation will be based on four main sections:
"Dream" will showcase Andrew Harper's treasure trove of hotel and restaurant reviews, as well an extensive gallery of photos and videos. Non-members will now have the opportunity to access this peerless advice for the first time.
"Plan" will be devoted to Andrew Harper's trip-planning services, featuring destination guides and as regional and individual property pages with gorgeous large-format photography. Each property page will link all relevant Andrew Harper content that includes editorial reviews/travel tips, exclusive member privileges/offers, auctions and planning data, as well as member feedback.
"Share" will be dedicated to connecting the Andrew Harper community through a host of social media applications, allowing members to engage and share insight on their travel experiences. In addition, members will now have the ability to share any page on the site via email or social media platform (Facebook and Twitter).
"Auctions" will give members the opportunity to realize impressive savings on stays with many of Andrew Harper's recommended hotels, resorts, villas, cruise lines and tour providers.
Posted on May 28, 2011
Filed Under Letter From the President, Medjet, Member Letters, Transport Updates | Comments Off
By: Roy Berger, MedjetAssist President/CEO
Photo Credit: Eli Reinholdtsen

"It was really fast and really terrifying. A total surprise. All I kept thinking was, 'how am I going to break the fall?'"
David duChemin, world renowned professional photographer and Medjet member is lucky to be alive.
The last two people that fell from the identical spot were not as lucky.
duChemin, 39, from Vancouver, Canada makes a living taking pictures. He has published three best-selling books and is well known for his work as a photographer for advocacy and humanitarian groups around the world.
He has been in some of the most dangerous places one can imagine with camera in tow.
This particular evening, April 23 just past, David was in the relative sanctity of Tuscany, Italy mentoring a class of eight students. During his 'spare' time, Mr. duChemin teaches photo shops around the world and on this night, his students from Canada, Norway, Austria and the United States had just finished dinner and were walking back to their quarters.
They strolled past a wall that overlooks a canal that runs through Pisa. As the class sat on the wall, which according to David had the feel and appeal of a lover's lane, our Medjet member wanted to memorialize the view on film.
As he stood on the wall ready to photograph, his ankle suddenly rolled. "I'm not a novice at this type of thing especially in some of the places I've been. I have experience as a rock climber and there certainly was enough of a ledge to support me but my ankle just gave way. I fell about 30 feet. Luckily, I landed on my feet but hit the ground with incredible impact. I later learned the last two people that fell from that same ledge were not as lucky as I was," duChemin lamented.
His class looked on with horror. The group's co-leader, Jeffrey Chapman, ran over to their hotel and ordered the desk clerk to call emergency services. Then Mr. Chapman ran down about 50 yards of stairs to get to the ravine where Mr. duChemin lay withering in pain.
David remembered, "It all happened so quickly. I was going into shock. I laid there for about five minutes when the first EMT arrived, and within about 10 minutes they had a crane in place to pull me back up to the street where the ambulance was parked. Let's just say lifting me out of that well with a crane became the evening's entertainment for hundreds of onlookers," duChemin quipped.
Once safely uploaded into the ambulance they took him to hospital Reparto di Traumatologia Cisnelle in Pisa where according to duChemin, "they immediately proceeded to cut off all my clothing with the exception of my boots. I had two broken ankles and they wanted to tug my boots off rather than cutting them. Maybe it's an Italian thing with leather, I'm not sure, but what I am sure of was I was howling from the pain!"
Lucky to be alive, the Pisa hospital team diagnosed duChemin with two fractured ankles (seemingly from the fall, not from pulling on the boots), a fractured pelvis and fractured wrist.
"The staff was wonderful but we had some language barriers to overcome and once it was determined I needed surgery, I knew I wanted to go home," he said.
Cue his Medjet membership. "I bought Medjet back in 2007 figuring maybe I would catch a near fatal gastro disease in the Congo or something like that. Never did I imagine falling off a wall in Tuscany," David chuckled.
He phoned his staff in Vancouver who called us and the process of repatriation began. He decided he wanted to be hospitalized in Ottawa, closer to family, and that certainly is a prerogative of membership.
Admittance was obtained, the Italian hospital was able to cast, splint and brace for the journey back to Canada and subsequent surgeries.
"Once the Medjet affiliate team got there everything was absolutely seamless," duChemin said. "I was so glad to see people that spoke English. They evaluated me, joked with me and never stopped caring for me. Gentle, professional and extremely capable. They managed my pain the entire way home on the air ambulance and I never had the feeling of need. They took me right to my room in the Ottawa Civic Hospital and last I saw the nurse team, they were leaving and giving my mother a hug," he said.
David came through surgery but is still hospitalized and will be for quite a while.
"They told me I would require six weeks of hospitalization and then three months totally off my feet. They said there is a chance I would never walk the same way again but I'm fighting those odds and determined to succeed. I am also profoundly grateful not to be paralyzed," he said.
Mr. duChemin paid $250 for his annual Medjet International Travel Assistance membership. He hoped to never need it. The air transport back to Ottawa would have cost him $72,500 if not for an incredibly perceptive $250 investment.
"The entire Medjet experience was so far beyond my expectations," duChemin said as he admittedly got teary-eyed. "I expected red-tape delays and anything else you could imagine, but once Medjet got involved the entire process was incredible. I can't thank you enough!"
No David, we thank you for a wonderful story with a happy ending. Get well and get back to work as soon as you can. And maybe a new pair of boots with laces would be a great holiday gift from one of your followers!
Safe travels,
Roy Berger
(* Visit David's website at http://davidduchemin.com)
Posted on May 27, 2011
Filed Under Destinations, General, Guest Contributors, Peter Greenberg Travel Safety Tips, Safety | Comments Off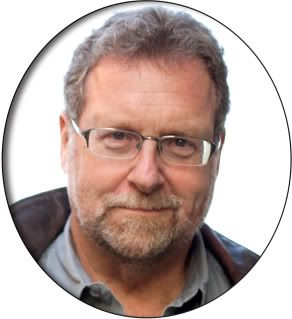 Natural Disaster Preparedness On The Road
When it comes to the threat of natural disasters, you may have done your homework and are as prepared as possible in your own home. But when traveling, another kind of preparedness is required.
If you're traveling to a tornado or hurricane-prone destination (remember, hurricane season is June 1 – November 30), ask if your hotel is monitoring weather reports. In the U.S., the National Oceanic and Atmospheric Administration (NOAA) has an All Hazards radio network just for that purpose.
Ask if the hotel has designated "safe rooms," just as you would in a home. That's where guests are relocated in case of a disaster, with emergency supplies, lighting and medical equipment.
Regarding earthquakes and tsunamis, NOAA has a new app with an interactive evacuation zone map, which is searchable by address. Another app, called QuakeWatch, shows earthquakes that are magnitude 1.0 and larger around the world.
Of course, there are some key items you should always keep close by: a flashlight, extra batteries, and if you're driving, a First Aid kit.
But then there are some items that people often overlook.
Sure, emergency cash is always a good idea, but also keep a supply of quarters, just in case a pay phone is your only option.
No matter how you travel, don't forget to carry a laminated card with emergency phone numbers, a list of allergies to any drugs or food, and a copy of your health insurance and ID cards.