Posted on March 31, 2011
Filed Under General, Travel | Comments Off
By: John Gobbels, Medjet VP/COO
A few weeks ago I was making a trip to the West Coast when I encountered a flyer that delayed the security screening line due to an unbelievable pack job on her carry-on bag. From bottles of water to her laptop at the bottom of her carry-on, it seemed to never end.
So with that in mind I found some travel assistance tips from the TSA to make getting through the line faster and easier.
Pack an organized carry-on bag using layers – a layer of clothes, then electronic, more clothes and then any heavier items. This will help transportation security officers see what's in your bag. Innocent items can actually appear to be potential threats in an X-ray image, simply by the way they're packed.
Prepare your 1 quart-sized, clear, plastic, zip-top bag of liquids before arriving at the airport.
Pack all your coats and jackets in your checked baggage when possible. All coats and jackets must go through the X-ray machine for inspection.
When in doubt, leave it out. If you're not sure about whether you can bring an item through the checkpoint, put it in your checked bag or leave it at home.
Transportation security officers have to identify any metal that is detected at the checkpoint. If the metal detector alarms when you pass through, you will be required to undergo additional screening. This includes a hand-wand and pat-down inspection.
Items that might set off an alarm on the metal detector include:
Keys, loose change, mobile phones, pagers, money clips and personal data assistants (PDAs)
Heavy jewelry (including pins, necklaces, bracelets, rings, watches, earrings, body piercings, cuff links, lanyards or bolo ties)
Clothing with metal buttons, snaps or studs
Metal hair barrettes or other hair decoration
Belt buckles
Under-wire bras
Body Piercings. Certain metal body piercings may cause you to alarm at the metal detector, which will result in you getting additional screening. If additional screening is required, you may ask to remove your body piercing in private as an alternative to the pat-down search.
Head Coverings. You are permitted to wear head coverings and religious garments during the screening process. You may be directed to additional screening if your headwear or clothing (religious or otherwise) is loose fitting or large enough to hide prohibited items.
Shoes. Travelers are required to remove their shoes before entering the walk-through metal detector at all U.S. airports and put them through the x-ray machine for inspection. This allows officers to see if the shoes have been tampered with in any way.
The items you'll need to present to a Transportation Security Officer at the checkpoint are:
Boarding pass
Identification
It's encouraged that each adult traveler keep his/her airline boarding pass and government-issued photo ID available until exiting the security checkpoint (children are not required to show identification).
If you do not have identification (if it is lost or stolen as my wife's was on the west coast trip), you will be required to provide the document checking officer with some information to help verify your identity (we needed the police report). This will slow down your screening process and will result in additional screening.
Hopefully some of these tips will decrease the frustration of the screening process and make its transition faster for you and THOSE behind you!
Posted on March 23, 2011
Filed Under General, Travel | Comments Off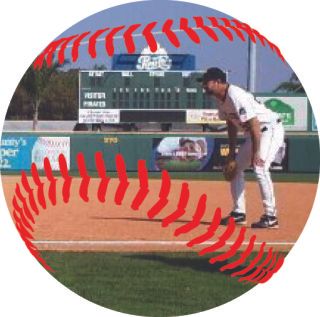 Sooner or later the meter on the time machine has to run out. It did for us on Saturday at Detroit Tiger Fantasy Camp.
You can only turn back the clock for a few fleeting minutes in life and 91 of us, ranging in age from 82 to 30, got that chance this week in Lakeland, Florida doing what we loved to do as kids- play baseball.
And as a little bit of jelly in our doughnut, we got to do it with guys that got paid to play the game for a living and were our heroes.
We went to sleep Friday night with the entire playoff day falling victim to the weather once again.  We were told we lost the Legends Game on Saturday against the pro staff but at least we could save our playoff round. That had appeal to most everyone.
After another late Friday night/early Saturday morning rain, we awoke Saturday to the news we were going to play the Legends Game but had lost the playoff round.
Don't worry.  Nobody else understood either.  We were told the Tigertown fields were unplayable but the main stadium, Joker Marchant, was ok so the Legends Game was back on. The question of why we couldn't play a makeshift playoff round in Joker Marchant Stadium was never completely answered.
Losing the playoff round to play an inning or two against the big guys didn't really create any enthusiasm. With the playoffs scrapped we now lost over three full games during the rain plagued week.
The revised weekly schedule shortened us about eight innings of regulation play and now the two playoff games were gone as well.  That's a lot of ball to lose when you do it one week a year.
Joker Marchant is a pretty ballpark with a major league feel.  It was built in 1966 and holds 9000 people.  The real Tigers play their spring training slate in this park.
So we reported to Joker Marchant for the Legends Game which would wrap up our playing week with only the closing banquet to follow on Saturday evening.
A nice touch as all 91 campers were introduced by name and hometown for the ceremonial trot out to the baseline by Tiger broadcaster, Jim Price.
Following the camper intros, the Tiger pro staff that would supply the opposition trotted out.  There was Willie Horton, Dave Bergman, Dave Rozema, Frank Tanana, Tony Phillips, Jack Billingham, Darryl Evans, John Hiller, MIlt Wilcox, Ike Blessit, Jon Warden, Larry Herndon and John Grubb.
Then it got a bit bizarre.  We were asked to sing the national anthem.  With no music. The worst a cappella tune you ever heard.  And to top it off there was no American flag.  Strange.  I kept hoping there were no Canadians among the group because we had no shot with" O Canada!"
We played a two inning game against the Legends in the order we finished in round robin play. With no playoffs to settle the issue our team finished second with a record of 4 up and 2 down, one half game behind the declared winners at 4-1-1.
A nice crowd settled in to watch the action with only about 8980 good seats still available.~
We were the second game of the morning.  Chilly day, high of about 60, the wind was blowing, the sun was shining and all we wanted to do on getaway day was play ball.
Our spot in the sun came quickly and our coach, Frank Tanana, with 240 career wins, chose to throw against us.
Frank was known for throwing 90 mph in the 1970′s and 70 mph in the 1990′s or so the lore goes.  He tossed about 55 mph this morning.
During my at-bat, I worked him to a 2 ball, 2 strike count and then clearly Daiquiri had a flashback.
He stepped back off the mound and contemplated.  Frank is one of only two pitchers to give up home runs to Hank Aaron and Barry Bonds and he surely had no desire to be the only one ever to give up homers to Aaron, Bonds and Berger.
He threw me an inside fastball that sawed the bat into pieces.  Most of the bat went further than the ball and by the time everyone ducked for cover, the ball settled on the right side of the infield for a cheap, broken bat hit.
Hey, I'm 1-2 lifetime against big league pitching as the only one that could get me out was Zane Smith last year in Pirate camp!
I eventually made it around to third base as Fred was due up next.  He grabbed a bat, left his multiple ailments in the dugout and was ready to take a shot against Tanana.
On the third pitch, Fred hit a ground ball to Darryl Evans at third who tossed Fred out at first, but not before getting credit for an RBI as I "headed for home" successfully.
Our inning in the field was good. Fred had two put-outs on a pop fly and ground ball.  Our shortstop decided to test me one more time by throwing a ball from deep short that I had to pick out of the dirt.  When I finally opened my eyes the ball rested comfortably in my new glove which I love again.~
Back to the clubhouse to take off the Tiger grays one last time and reflect on our week.
I played way over my head.  Hit .667 with 6 hits in 9 times at bat, 6 walks and 3 RBI's. Probably lost 10 at-bats because of the rain which certainly would have tempered those numbers.
I also had legs under me all week. A big change from not being able to get in or out of bed last year with the Pirates.
I was very pleased for an old guy with my defense as chronicled a couple of days earlier.  It was perhaps the best defensive half inning of my life on Wednesday.
When it's all said and done, however, the on-field memory for me this week was defying the laws of aging and physics and scoring on a sacrifice fly.
Seemed like I'd never get there as I was, "'headin for home," but I huffed and puffed and finally blew my way across for a run. When I caught my breath 20 minutes later it sure felt good!
Fred in his rookie camp did play well considering he got hurt and then compounded the hurt right from the get-go.  He hit .285 going 4 for 14, with a walk and 2 RBI's.
We also were lucky and played with a team of really great guys among a camp which featured quality people.  Rookies were made to feel like 10 year veterans and nobody was a stranger.
Special thanks to teammates Glenn Gilbert, Larry Rice, Matt Schmuker and the strummin' Piche' boys for your off the field friendship and being quality folks to hang with.~
And I'd be remiss if I didn't thank all those all week who took a few minutes to send notes and offer encouragement after the daily updates. Also the many who told me how bad they felt for 'ole Fred.  We appreciate it!
I'm lucky.  I had an opportunity the past two years to be a kid once again and live a childhood dream for a week at a time.  I don't take that for granted for one minute.
I tasted two major league camps. The Pirates a year ago and the Tigers this year.  I like to think in typical Pittsburgh fashion they trade off anyone that has some potential which is how I wound up in Detroit camp this year.  Never mind a schedule conflict and the ability to write a check.  Let me live my fantasy, please.~
I said last year that Pittsburgh puts a lousy product on the field during the major league season but I can't believe anyone runs a fantasy camp as well as they do.  Now I'm sure of that.
The Detroit experience was good but a very distant second to the Pirates.  No doubt the weather marred part of it but Pittsburgh ran a tighter, more professional and organized operation with the camper truly feeling they were given a major league experience.
Having said that Andi asked me, "Was last week worth it?"  Absolutely.  I got to play ball with 90 other aging, balding, paunchy and clearly, on-the-back-nine-of-life kids.  It truly is a priceless experience.
When we were told during Tiger orientation last Sunday the motto for the week was, "Start slow and then taper off" we never dreamt they were talking about the number of games we could play because of the weather.
That truly was the bummer for the week and something we can never get back.  If however, that's the worst disappointment any of us have in life, we are way ahead of the game.
I think Fred is hooked and he can now taste this fantasy camp 'drug'.  He wants to do it again.  He has 51 weeks to rehab.
We're not sure whose camp we're going to or where but we know we're headed somewhere next January.
Anyone want to join us?
(One more look at the week in pictures):
With coaches Frank Tanana and Darryl Evans
Tanana and Evans sizing up Fred
Rainy day indoor batting practice with Tanana
A presumably innocent camper falling victim to Judge Warden in Kangaroo Court
Fred getting a close-up as Hall of Famer Al Kaline talks about hitting.
Introductions during the Legends game at Joker Marchant Stadium
Getting ready to croon the Star Spangled Banner
Fred taking a cut at a Tanana offering
Heading For Home, literally and figuratively, as Fred hits a ground ball to Darryl Evans behind me
Lonely feeling over at first base~
Posted on March 16, 2011
Filed Under General | Comments Off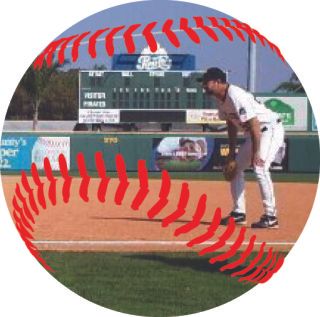 In baseball parlance it's said that a batter gets a 'haircut' when the opposing pitcher throws a high, hard one near the hitter's head.
In Detroit Tiger Fantasy Camp jargon, it's something to do when your entire fantasy baseball day gets washed out once again by rain.
Torrential overnight storms on Thursday combined with a steady rain on Friday, made the fields unplayable for our final day of competition which was scheduled to be playoff day.
A decision was made before 9 a.m. that the day was a rainout making it the third time in five days.  Not exactly what we signed up for.
So the playoff schedule was moved to Saturday which is supposed to be chilly and clear. In the process we have lost the Legends game against the former Tiger ballplayers which is always a great way to end the week.
No alternative activities were planned for days like this. The only other thing on our docket being our team dinner this evening.
We were forced to scramble. Both Fred and myself were running a bit short of cash, so first order of business was trying to find an ATM.
I'm worried about Fred.  I know it's been pretty well documented he is nicked up both in the legs and hand but there might be some lingering related cognitive issues as well.
In our quest to find cash Fred was driving in search of a bank.  Next thing I know he's making a left into a blood bank.  I said, "Where are you going?"  He said, "Into this bank".
I told him he might want to look again as they specialize in red donations, not necessarily green withdrawals!
We escaped with no one the wiser (until now) and did proceed to find a real bank that invited withdrawals green in color.
Cash in hand and time to kill, I managed to get a much needed haircut in advance of my Annual Meeting on Monday night back in Birmingham.
Dreary days like this make for a very long week away from home and office. Fortunately, the FedEx truck arrived at the hotel with a whole shipment from the office giving me some catch-up time on Friday afternoon before our team dinner tonight.
Historically as camp ends, each team takes their coaches out to dinner.  Heaven knows they have endured a week that is probably very hard for them to describe and have seen a caliber of baseball beyond anything they ever imagined while playing in the big leagues.
Frank Tanana and Darryl Evans were not only two great major league stars but have the perfect disposition and demeanor to tolerate what we put them through this week in good spirits. Dinner is the very least we could do.
One of the gents on our team manages one of the finer steakhouses in the Lakeland area.  In fact Fred and I ate there on Thursday night and it was outstanding.
So the plan was to cater from his restaurant and have our banquet over at Tigertown.
Our team was an interesting collection of 15 from all across the country. Incredibly Michigan, a stronghold state of course for Tiger fans and campers, was a minority.
We had six from Michigan; three from Florida and singles from Alabama, Texas, Connecticut, New Jersey, North Carolina and Arizona.
We were made up of restaurant managers, insurance types, aviation experts, healthcare professionals, actuaries, a chef, landscape architects, social media industry, a training specialist for the US Army and even a farmer.  An incredible melting pot of talent and professions all leaving life behind for a week to live a fantasy.
And during the team dinner tonight we had three brothers who play for our team run out to their car, pop open the trunk, conveniently find a guitar, ukulele and banjo and entertain us for about 20 minutes producing a mass sing-along.   Not sure this type of stuff can be scripted. Our team was a very congenial and close group.
We did a lot with each other this week away from the ball field which was really nice. Of course we seemed to have a lot of time away from the ball field with the weather the way it was.   Now we have to see how far that bonding will carry in Saturday's playoff round!
Our oldest player was 61 and our youngest 33.  I shared second oldest spot with a gent that was born on the same day, same year as me. (He only looked much older.) I kept foremost in my mind my senior status every time I had to run the bases or strain to get out of my chair.
Through the six regular games we played, Fred and I had respectable numbers.
I finished the scheduled slate with 6 hits in 9 at-bats for a .667 average combined with 6 walks and 3 RBI's.
Fred's numbers were probably more impressive considering he was banged up almost from the start (first inning, first game) and never did get to play at 100%.  That despite how quick he told everyone he was prior to our first game.~
Fred had 4 hits in 14 at-bats for a .285 average with a walk and a RBI. It really was incredible he could hold a bat or get any leverage off his leg in his rookie try.
I know I jabbed at Fred a lot during the week but I really have a lot of respect and admiration for him. Not only because he agreed to do this which many, many others wouldn't but despite being banged up he always had a great attitude and wanted to contribute as much as he could to the team.
So thanks Fred, well done and I sure hope Southwest Airlines finds your walker before Sunday!
All we can do now is hope the weather clears by Saturday to get in the remaining playoff games.  A real kick in the head not to get the Legends game played as it isn't very often you get to face major league pitching at any age.
Another strong Friday afternoon thunderstorm has now made Saturday iffy as well.
This whole weather delayed week started slow and really is tapering off.
We better play.  I have no more hair to cut.~
(Picture below from sunnier times on Thursday.  Courtesy of longtime Wichita, Ks. colleague Dan Heisserer who happened to be in Lakeland area and loves quality baseball.~)
Below- Glenn, Grant and Gordon Piche' entertain us at our team dinner.
Posted on March 9, 2011
Filed Under General | Comments Off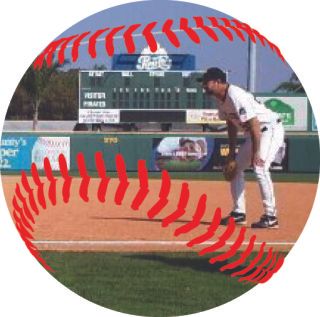 Thursday was scheduled to be 'Moving Day' at Detroit Tiger Fantasy Camp.  The final two games of the regular schedule among the six teams would determine playoff seeds and what is becoming the all-important first round playoff-bye.
Instead, Thursday was "Black and Blue Attrition Day."
Breakfast at 7 a.m.: the first couple of days would have a couple dozen early birds grabbing some cereal and coffee.  This morning there were four of us.
Arriving in the Clubhouse at 8 a.m., the line in the trainer's room was longer than the line at the breakfast buffet.
All were feeling the impact of four games in less than 24 hours and almost everyone showed some noticeable ailment.
I was pretty proud of myself.  A year ago at Pirates camp I spent some time with the trainers and ice and Icy Hot.  This year I've been on base a lot and have done all my own running.  Been feelin pretty good.  As a bonus I have been able to get my legs in and out of bed all by themselves.~
All was good until I attempted to put on my uniform pants this morning. It took about five minutes a leg.
I didn't realize it until then but I was feeling sore in the quads and worse as the day wore on.
Frank Tanana said, "You have 51 weeks to get better so get dressed!"  Yes sir.
Fred didn't fare as well.  He had an 8 a.m. call to visit the training room to get his hamstring iced and rolled.
He limped out about 15 minutes later but now with his right hand bandaged as well!  He got hit with a pitch on Wednesday and it swelled to bandaged proportion.  The guy is a mess.~
Kangaroo Court followed and I got popped for a fine I really didn't see coming.
In our game on Wednesday night when our pitcher lost the plate, I turned to Tanana hoping with his major league experience he might come out and give a word or two of advice.
Instead he looked at me, shrugged his shoulders and said, "What do you want me to do?"  He then yelled, "Roy go settle him down."  A couple of pitches later our pitcher found the strike zone again.
This morning Judge Warden says "Berger, when your coach tells you to go settle a pitcher down, it might be a good idea to not wait until he throws 15 balls in a row and then he finally throws a strike and gets an out and then you go talk to him.  He doesn't need you anymore."
The fine was $2 and I decided to test the appeal process.  I told the Judge I appealed because I went over and told the pitcher what a good job he just did.  The Judge contemplated and then almost immediately denied the appeal which now cost me $4.
As soon as he denied the appeal I told him I wanted to withdraw my appeal.  After he got done laughing he hit me with another $2 upping the total to $6.
I've paid almost as much in fines in three days as I have tuition for this camp!
Finally it was time to play ball and Ernie Banks would indeed be proud on a sun drenched day and two seven inning doubleheaders slated.
We were tied for the best record in camp at 3 wins and 1 loss. Our first game today was against the other team with the identical record in a game that ultimately would decide the top seed in the playoffs. They are coached by Dave Rozema and the very affable Tony Phillips.
We jumped out to a 4-1 lead after three innings and then got victimized by the camp rule that says a pitcher can only pitch three innings in a game.  Our ace was done, we had no arms left, and ultimately we slopped our way out of the top seed with a 9-5 spanking.
I was 1 for 1, a single to right and two more walks. I've walked a lot this week but I am waiting for pitches to hit and not swinging for the sake of swinging.  I fully understand the downside of walking is having to run the bases but I'll trade that off rather than chase bad stuff.
I also made my first fielding error of camp, booting a very playable ground ball.
All I kept thinking was how much I hate my new glove.~
Fred didn't fare as well at the plate going 0 for 3. More importantly, he aggravated the hammy once again by stretching for a ball at second base and going down, or in baseball parlance, he was "snipered."
The trainer came out and helped Fred off the field as someone else was using Fred's walker on another field.
Lunch with Frank Tanana followed our loss and was enjoyable and getting to be a real treat. Great, classy guy that really wants to know all about you.
Following lunch, Detroit legend and Hall of Famer Al Kaline, put on a hitting clinic and hosted a very interesting Q & A session.  Fun to listen to.~
We knew we had to win the afternoon game to clinch the second seed. Most importantly a win means we don't have to report early on Friday for a first round playoff game which sounded great to everyone.
We were able to use our top pitcher and gave him a bunch of support to get a 10-2 win over a team coached by Dan Petry and Larry Herndon.
Petry, a 125 game winner in the bigs for Detroit, California, Atlanta and Boston, has been on cloud nine all week as his son Jeff was called up 10 days ago to play for the Edmonton Oilers in the NHL.~
The game itself was close for a little while but we broke it open in the middle innings and coasted to the second seed in the playoff round.
I had a good game going 2-3 with a solid single to center and then a rope to right with the bases loaded that knocked in two runs.
After my single to center I went back out to first base only to have Larry Herndon, a lifetime .274 major league hitter with 107 home runs say "nice poke."  All I could think is what a wonderful world this is when a guy with over 1300 career hits tells a 58 year old slug "nice poke!"
Fred, wrapped like a mummy, actually played the entire game in right field as we are getting pretty thin on our roster.
He had a good game, going 1 for 3, with a single to left and a very key RBI that helped break things open for us.
So the first round bye is secured which means about an hour extra sleep in the morning and that was enough of a prize for everyone at this point of the week.~
We learned after the game that another one has fallen as we lost our 33 year old stud to a torn meniscus. There was no upside to that piece of news.
Injuries combined with weather might have something to say about Friday with the forecast for storms.
However everyone is hopeful we can get the playoff round finished and head to Saturday which is the ballgame against the pro staff and is always fun.
Would be remiss if I didn't mention the elderly couple from Detroit that was in the Lakeland area and decided to come to Tigertown and watch some of the Tigers off-season practice.
Unbeknownst to them they walked right in on a couple of fantasy camp games.
After about 10 minutes the wife turns to the husband and says "I sure hope they get better by April!"
So do the real Tigers!~~
(Pictures below from Wednesday night 1/19 at Henley Field courtesy of Pirates Fantasy Campers Kevin and Barb Kubala.)
First photo are former major league stars and team coaches Darryl Evans on left and Frank Tanana Daiquiri on the right.
Following are cameos of Fred and me at bat and then a lovely portrait of pre-bandaged Fred and me.
Posted on March 7, 2011
Filed Under Gadget Alert, Health, Medjet, Safety, Travel, Travel Products, Website Tips | 5 Comments
iMedjet, the FREE first-aid travel app designed specifically for travelers.
This dynamic and free application from, MedjetAssist, a leader in medical evacuation membership programs, is a well-rounded first-aid guide for the savvy traveler. Now you can carry an abbreviated version of Medjet's medical consultation benefit and mobile medical information storage benefit with you wherever you go. The first-aid techniques and medical information stored on the application is not dependent on a cell-phone signal or Internet connection.
Whether exploring deep in the wilderness or traveling abroad, having comprehensive first aid information at your fingertips is always a good thing. It's especially good when all of the content is stored on the phone and you aren't dependent on a data connection! This is where iMedjet, Medjet's new free iPhone app, comes in handy.
With content provided by A Comprehensive Guide to Wilderness and Travel Medicine, published and edited by Adventure Medical Kits, the first-aid portion of the application draws from more than 10 years of research, clinical experience and teaching. First-aid techniques covered in iMedjet application come complete with cross-reference hyperlinks between categories, situational descriptions and various technique illustrations. The techniques range from what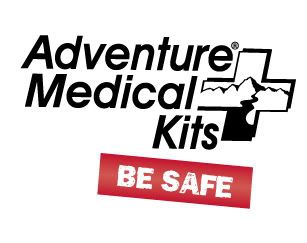 to do in the event of an airway obstruction to treatment of stings and bites from various marine-life to burns.
iMedjet also offers mobile medical information storage. This portion of the application is useful not only to the user but can also provide vital information to doctors and emergency professionals in a crisis. Based on the online medical information storage benefit of the MedjetAssist Plus membership, the mobile medical information storage component of this application allows you to upload and organize medical contact information directly from your iPhone's contacts, detail any pre-existing conditions, record allergies and list medications.
Finally there is the mobile Medjet portion of the application. If you are a Medjet Medjet member, the application allows you to record your membership information and provides one-touch access to Medjet emergency phone numbers.
Best of all iMedjet is FREE! Sound interesting?
keep looking »