Posted on October 28, 2010
Filed Under Member Letters | Comments Off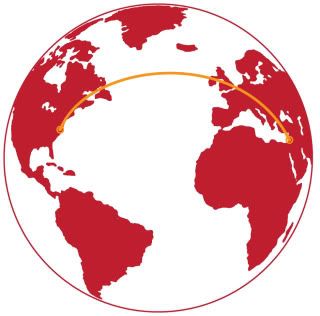 Two weeks ago, my husband fell while we were in Israel. He needed surgery to repair torn quadriceps on BOTH feet. We wanted the surgery in New York, near to our home. Medjet [via an arranged emergency medical flight] made this possible in an efficient and soothing way. They stepped up [and arranged] to get us back to the United States. Within 72 hours of the fall, the surgery was complete and my husband was on his way to recovery.
Thank you Medjet for assisting in this huge "leap". Without you, I shudder to think what the end would have been to this stressful time in our lives.
Continue your good work–
Miriam
Posted on October 22, 2010
Filed Under General | Comments Off
Give Your Savvy Traveler Some
Peace-of-Mind This Holiday Season

Give them the gift of a Medjet membership and, if you are already a Medjet travel assistance member, you will receive a little something in return. A free Medjet Medical Kit to be exact.
Our medical kit was designed to cover the basic medical needs of our members when they travel and includes essential first-aid supplies and common medications for routine, simple illnesses. A $40 value that is yours FREE when you purchase a new membership for someone as a holiday gift.
Take advantage of this special holiday promotion now by CLICKING HERE and downloading the Holiday Gift Membership Application or by calling 1-800-527-7478 and speaking with one of our membership service representatives about this offer. Mention promotional code HG10 to make sure you get your free gift.
---
Not a Medjet Travel Assistance Member?
You can still take advantage of this offer!
Enroll yourself now by clicking the button below
then download the Member Gift Application.
Offer Expires 12/31/10
Offer valid with standard, non-commissionable rates only.
Posted on October 20, 2010
Filed Under Destinations, Travel, Travel Products | Comments Off
I have talked about my City Notebooks before and how much I love them. This past weekend I took a quick weekend trip to D.C. to hang out with my partner. When the subject of what to do for dinner came up I whipped out my D.C. City Notebook and immediately suggested this great sushi place up in Friendship Heights. I also pointed out, for good measure, that the Metro line we needed to take was the Red Line. My partner was astonished and said, "You should write a post about what is in that book." So here it is, a peek of some of my favorite things inside my D.C. City Notebook.
The Metro System Map: This is an easy start. The Metro map is tattered and worn from use but it has saved me many times. It's a fold out so it's big enough to read and quite frankly does a better job than most hotel maps that I have gotten from various concierges.
The Food Tab: This is gold for me. It has every place I have ever eaten in D.C. along with places I want to check out sometime or that have been recommended. Here are some of my favorites.
• D.C. Cafe: 2035 P Street. This Middle Eastern cafe is not much more than a counter to order at. There are a few tables and a small area outside but mostly it is a pick-up joint. Their gyros are the best I have ever had. Everything else is just as spot on. I go every time I visit the Capitol.
• Cafe Luna: 1644 P Street NW. This has been my favorite brunch spot since I tried their Smoked Salmon Eggs Benedict. Their other dishes must be good too because I have never taken any one there who did not clean their plate. The bloody marys are pretty good too.
• Fish Market: King Street in Old Town Alexandria. Grab a seat at the bar and get prepared to eat the best raw oyster and spicy shrimp you have ever had. And to make it even better, the beer is always ice cold. This place has been around forever and it looks like it. In a good way.
• Sushiko: 5455 Wisconsin Avenue. This place was suggested to me by travel guru, Rudy Maxa. It is also the sushi bar I was talking about earlier. What can I say other than it rocks?
• Lobster Pound Truck: Locations Updated on Twitter. I tracked them down for the first time on this last trip and it was worth the search. I got a fat lobster roll that was packed with meat, a homemade lemonade and a bag of chips for $18. Awesome deal and fantastic food. I also picked up a Whoopie Pie for desert. Wow, picture a MoonPie made out of chocolate cake.
Other non-food but notable entries include:
• POV: The rooftop bar at the W Washington. Make reservations in advance for this hip bar with a spectacular view. It is probably the only place in D.C. where you can have your favorite adult beverage while overlooking the White House, Washington Monument and the Mall.
• The Newseum: Penn. Ave and 6th. This is another Rudy Maxa recommendation. It is the Mecca for journalists and news junkies. There is always a great exhibit on display. This time I checked out the Elvis exhibit and the incredible Katrina exhibit. I left with a lump in my throat and a song in my head.
Before you say it, I am aware that I have none of the standard sights and tastes of D.C. Those are always there and found in any guide book. My list is just for the things that you want to do again and again.
Posted on October 7, 2010
Filed Under Guest Contributors, Peter Greenberg Travel Safety Tips, Safety, Travel | Comments Off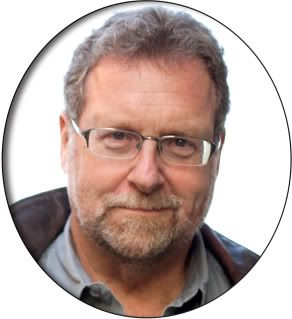 9-11 Security
Before 9/11, the reality of airport and airline security was that it was nothing more than a psychological attempt to deter emotionally disturbed people from hijacking a plane. Now, nine years after 9/11, there are those who would argue that airport security has evolved into nothing more than an attempt to make people who don't fly very often feel better.
However, those of us who travel frequently KNOW better.
To be fair, we haven't been attacked since the tragic events unfolded on 9/11. But just as the absence of an accident doesn't presume the presence of safety, the fact that we haven't been attacked doesn't presume the presence of intelligence or common sense when it comes to airport security.
The events of 9/11 created one of the largest federal bureaucracies in history, the Department of Homeland Security (DHS) and the Transportation Security Administration (TSA).
Despite all good intentions, both agencies have responded by reacting to threats, rather than anticipating them. But those reactions have no real basis in common sense.
Remember Richard Reid? Yes, he was caught and subdued before he had the opportunity to detonate his shoe bomb. The TSA's reaction is that we now have to put our shoes through security screening.
Now guess what? If we screened Reid's exact shoes today, the system could still not recognize the plastic explosives inside.
When British authorities arrested a team of suspected terrorists who were allegedly planning to mix chemicals on board commercial airlines to make bombs, the immediate reaction was to ban all liquids. The cynic in me somehow suspects this is a conspiracy by retail drugstores to sell more moisturizers, potions and lotions.
Who could forget the underwear bomber who was caught last Christmas? His own father went to U.S. officials weeks before his attempt to warn them about his son. Yet that information never got through the bureaucracy to make sure the guy never got on the plane in the first place. To make matters worse, an airport security officer with even the smallest degree of intuition would have been alerted to a man traveling from Africa through Amsterdam on a one-way ticket purchased with cash, with no checked bags and not even wearing winter clothing on Christmas Day.
And then, when they reconstructed his actions on the plane, he removed a blanket that covered his lap about an hour before landing, stood up and then tried to detonate the crude bomb. The knee-jerk policy reaction from the TSA and the DHS was that no passengers could bring on any carry-on bag, no briefcase, no blanket, not even a book, and that we couldn't stand up during the last hour of the flight.
I actually believe that if the Christmas underwear bomber had launched into a chorus of "Mary had a little lamb" as he stood up, there would have been an immediate security rule banning singing onboard planes.
Instead of turning our front-line security personnel into robotic morons who are still strip-searching nuns looking for tweezers, let's allow them to think intelligently, to make decisions based on intuition.
When you go to board an international flight, agents ask you the same dumb questions. Have you packed the bag yourself, was it with you at all times, and did anyone give you anything? All you have to do is say "Yes," "Yes," and "No," and you're good to go. Even if you don't speak English, you can be trained in the Yes, Yes, No answer regime.
Want better security on flights? Forget about undercover air marshals. Put those air marshals in uniform and put them in the front jump seat, facing towards passengers.
And despite people like me and Rep. Ed Markey (D-MA) kicking and screaming for the last nine years, the airlines still aren't in total compliance of inspecting the cargo that sits in the belly of the very planes we fly every day.
Don't even get me started on our ports and our mail system. The fact is, let us not forget that terrorists go for the path of least resistance–not the most.
Can we get 100 percent safety? No. Can we try to get a little more intelligent? Absolutely.
Posted on October 6, 2010
Filed Under General | Comments Off
Namibia to Ontario, Jerusalem to New York, Aruba to Massachusetts
Birmingham, AL – October 5, 2010: MedjetAssist, the country's leading medical evacuation membership program, provides evacuation and repatriation services to hundreds of members every year – members who were not expecting to be injured or fall ill. An individual annual MedjetAssist membership starts at only $250, and can save members tens of thousands of dollars in costs associated with medical evacuation.
Recent MedjetAssist transports:
Namibia, Africa to Ontario, Canada: Medjet arranged transfer for a 56-year-old member from Ontario, Canada who was hospitalized in Namibia, Africa with multiple rib fractures and a Hemothorax due to a motorcycle accident. After initial stabilization, member was transferred to his home in Ontario for continued care and rehabilitation.
Savings to the member: $41,500.00
Transport Date: October 3, 2010
Jerusalem, Israel to Richmond Hill, New York: Medjet arranged transfer for a 65-year-old member from Richmond Hill, NY who was hospitalized in Jerusalem, Israel with bilateral quadricep tendon ruptures that were sustained in a trip and fall accident. After initial stabilization, member was commercially repatriated to his home hospital in New York for surgical repair and rehabilitation.
Savings to the member: $14,600.00
Transport Date: October 3, 2010
Oranjestad, Aruba to Oxford, Massachusetts: Medjet arranged transfer for a 74-year-old member from Oxford, Massachusetts who was hospitalized in Oranjestad, Aruba with generalized weekness and aphasia, and was later diagnosed with an ischemic stroke. After initial stabilization, member was transferred to his home hospital in Oxford for continued care and rehabilitation.
Savings to the member: $25,800.00
Transport Date: October 3, 2010
About MedjetAssist
MedjetAssist is the premier medical evacuation membership service in the country. If a member is hospitalized more than 150 miles from home – virtually anywhere in the world and requires continued hospitalization – MedjetAssist will review his or her condition both with the attending physician and the Medjet physician, and arrange medical transfer to the member's hospital of choice. MedjetAssist has its corporate headquarters in Birmingham, AL, and is the recognized provider of medical evacuation and repatriation services for AARP. For more information, please visit www.medjet.com.
keep looking »