Posted on May 29, 2009
Filed Under Travel Alerts -- From www.travel.state.gov | Comments Off
The Department of State alerts U.S. citizens to the Hurricane Season in the Atlantic and Pacific Oceans, the Caribbean, and the Gulf of Mexico. The official Atlantic Hurricane Season runs from June through November. This Travel Alert expires on December 4, 2009.
National Weather Service officials at the National Oceanic and Atmospheric Administration (NOAA) predict a 50 percent chance that activity during the 2009 Atlantic Hurricane Season will be near-normal this year, forecasting nine to fourteen named storms, with four to seven becoming hurricanes and one to three becoming major hurricanes. NOAA recommends that those in hurricane-prone regions begin preparations at this time for the upcoming season.
In the aftermath of some previous storms, U.S. citizens have encountered uncomfortable and often dangerous conditions that have lasted for several days while awaiting transportation back to the United States. In the past, many U.S. citizens traveling abroad to affected regions have been forced to delay their return to the United States due to infrastructure damage to airports and limited flight availability. In many cases, flights were suspended and passengers faced long delays due to the need to repair a damaged airport. Roads also were washed out or obstructed by debris, adversely affecting access to airports and land routes out of affected areas. Reports of looting and sporadic violence in the aftermath of natural disasters are not uncommon. Security personnel may not be readily available to assist at all times. In the event of a hurricane, travelers should be aware that they may not be able to depart the area for 24-48 hours or more.
Should a situation require an evacuation from an overseas location, the State Department will work with commercial airlines to ensure that U.S. citizens are repatriated as safely and efficiently as possible. Commercial airlines are the Department's primary source of transportation in an evacuation; other means of transport are utilized only as a last resort. The Department of State will not provide no-cost transportation, but does have the authority to provide repatriation loans to those in financial need. U.S. citizens should obtain travel insurance to cover unexpected expenses during an emergency.
U.S. citizens living in or traveling to storm-prone regions overseas should prepare for hurricanes and tropical storms by organizing a kit containing a supply of bottled water, non-perishable food items, a battery-powered or hand-crank radio, and vital documents (especially passport and other identification) in a waterproof container. Emergency shelters often have access only to basic resources and limited medical and food supplies.
U.S. citizens should monitor local radio, local media, and the National Weather Service to stay aware of any weather developments in their area. Minor tropical storms can develop into hurricanes very quickly, limiting the time available for a safe evacuation. Travelers should apprise family and friends of their whereabouts and keep in close contact with their tour operator, hotel staff, and local officials for evacuation instructions in the event of a weather emergency.
U.S. citizens are strongly encouraged to register with the nearest U.S. Embassy or Consulate through the Department of State's travel registration website. By registering, American citizens can receive the Embassy's most recent security and safety updates during their trip. Registration also ensures that U.S. citizens can be reached should an emergency arise either abroad or at home. While consular officers will do their utmost to assist Americans in a crisis, travelers always should be aware that local authorities bear primary responsibility for the welfare of people living or traveling in their jurisdictions.
Additional information on hurricanes and storm preparedness may be found on the Hurricane Season 2009 page of the Bureau of Consular Affairs' website or in the " Hurricane Season – Know Before You Go" pamphlet. Updated information on travel in the Caribbean may be obtained from the Department of State by calling 1-888-407-4747 within the United States and Canada or, from outside the United States and Canada, 1-202-501-4444. Travelers to the region are encouraged to check the Internet site of the U.S. Embassy or Consulate with consular responsibilities for the territory they will be visiting (accessible via http://usembassy.state.gov/). For further information please consult the Country Specific Information Sheet for the country or territory in question, available via the Internet at http://travel.state.gov.
Posted on May 5, 2009
Filed Under Safety, Travel, World Wide Will Adventures | 2 Comments
There were so many activities today that it all has become a blur. We started the morning with a walk through another orchard in the rainforest. The mosquitoes were vicious but everyone was prepared and the walk was so fascinating that we really didn't care. I have a treasure trove of beautiful shots and we managed to collect some grapefruit that will no doubt come in handy later on the boat.
After the walk we returned to the boat and had yet another hearty breakfast. But we did not tarry for long. We were quickly on the skiffs again and on our second excursion for the day. This second trip out took us to a flooded rainforest. It was stunningly beautiful. The river people migrate from low land to high ground based on the season. They strip their low lying homes of the essentials and leave them for the waters to inundate. When the river goes down in the dry season they return and re-inhabit what they left.
After the flooded forest we returned to the boat again, this time for lunch and a very well deserved and needed, siesta. With all of the physical activity, the warm air and the beating down of the hot sun, the cool dark cabin and comfortable mattress sent me into an instant deep sleep. I assure you this was no nap… It was indeed a full-on siesta.
Refreshed from the deep sleep of our siestas we were back on the boat and again racing up and down the banks of the small rivers feeding into the Amazon. Sloths, monkeys and more birds were on the agenda. Everything is so spectacular, this is where it all starts to blend together. Another day of dancing around on the boat trying to capture a monkey in a photograph or squinting into the sun trying to see a beautiful toucan high in a tree top. And somehow, even though it seems like we have done this before, it still makes our hearts race.
Back on the boat again we arrived just in time to change out of our adventure clothes and into something a little more festive. The band played again tonight and the kitchen prepared yucca and plantain chips to go along with our other cocktail snacks. The band was fantastic as always and we enjoyed ice cold beers as we danced and chatted our way into dinner time.
After our desert, which was made from bananas we bought from one of the villages earlier in the day, we went out on another evening ride and jungle walk. In the middle of our walk we turned out all of the flashlights and just listened to the sounds of the night. It was pitch dark and we were in the middle of the Amazon rainforest and it was fantastic and peaceful. That is until a bug flew into the blouse of one of our female companions…
The ride back to the boat showcased the most incredible view of the night sky that I have ever seen in my life. The thick Milky Way wound its way across the center of the glittering night sky in a lazy yet breathtaking fashion. Soon we were back on the boat and ready for bed. But, there was one unattended task. We took the grapefruits and muddled them in glasses with cane sugar then mixed in a little vodka for a truly unique night cap. We chatted and laughed and amused ourselves with the cleverness of our new drink. Then it truly was bedtime.
If you would like to see some pics from my adventure, click here and check out The World Wide Will Facebook page.
Posted on May 5, 2009
Filed Under Andrew Harper | 3 Comments

By: Andrew Harper
Andrew Harper is the pseudonym of a gentleman traveler who, frustrated by commercially driven travel coverage, began writing his own candid reviews of smaller, unique hotels. The Hideaway Report, which began as a small newsletter for friends and family, is now one of the most distinct voices in luxury travel.
Impatient with pretense and skeptical of passing trends, Andrew Harper has an abiding passion for classic hospitality and refined service amid peaceful surroundings. He is on the road for several months each year, and hotels are his second home.
These are his recommendations for Rooms With the Best Views:
As a travel writer, I've stayed in hundreds of resorts and hotels over the years, and these are my favorite rooms with a view. As these properties benefit from remarkable locations, it's difficult to choose a bad room, but I've included some specific recommendations when appropriate. After all, when a vacation is over, which do you remember more: the room or the view?
Diamond Head from Halekulani, Honolulu, Hawaii
Halekulani is a remarkably peaceful resort for being located squarely in five acres of prime Waikiki beachfront. The "Diamond Head Suites," on floors nine and higher, offer commanding views of the volcanic crater. Room service on the balcony is highly recommended.
Plantation Golf Course and the Atlantic Ocean from The Lodge, Sea Island Resorts, Ga.
The Lodge at Sea Island Golf Club is situated on the southern tip of St. Simons Island, one of Georgia's many coastal islands. The Lodge is reminiscent of an English country manor and sits at the end of a magnificent natural avenue of oak trees. All of the guest rooms here overlook a bracing combination of emerald fairways, swaying cedar trees and St. Simons Sound.
Saranac Lake from The Point, Saranac Lake, N.Y.
Originally a weekend escape of the Rockefeller family, The Point is an Adirondack wilderness lodge in the "Great Camp" tradition on a 10-acre peninsula on a pristine lake in upstate New York. "Morningside," a pine-paneled end-room in the south wing, is a particularly good spot for early risers. At dawn, Saranac Lake is as still as a mirror.
The Berkshire Hills from Wheatleigh, Lenox, Mass.
A two-and-a-half-hour drive from New York or Boston, Wheatleigh is a classic "Berkshire Cottage," one of the many grand country estates built by the titans of the Gilded Age. Set on 22 acres overlooking a lake and the beautiful rolling Berkshire hills, the pastoral views here are framed by stately portico columns. A circular staircase in the whimsical "Aviary Room" leads to a light-filled bedroom that seems to hover in the trees.
Nantucket Harbor from The Wauwinet, Nantucket Island, Mass.
The Wauwinet is a classic gabled New England manse next to a nature preserve on the northeastern tip of Nantucket Island. The windows of the bayview bedrooms here offer a simple and classic composition of meadow, sea and sky. The far side of the bay is visible on the horizon, and the occasional sailboat at dusk adds a nice painterly touch.
Central Park from The Carlyle, New York City
One of New York's classic art deco hotels, The Carlyle sits on the Upper East Side at Madison and 76th Street. Most of the west-facing "Tower Suites" here have intimate balconies hidden amid the architectural flourishes seen from the street. All have breathtaking views of Central Park, directly overlooking Conservatory Water.
The Madison Valley from The Lodge at Sun Ranch, Cameron, Mont.
The Lodge at Sun Ranch sits in the upper Madison River Valley in the southwestern portion of the state. The surrounding peaks and the angler-acclaimed Madison River are wonderful to behold, but it's the big sky in its infinite varieties that dominates the senses here. Be sure to book a master suite upstairs with a panoramic mountain-view balcony.
The Tetons from Amangani, Jackson Hole, Wyo.
Amangani sits on the crest of East Gros Ventre Butte, an isolated mountain overlooking the town of Jackson,Wyo. Every suite in the three-story modernist ("contemporary" for one of these?) resort affords heroic views of the snowcapped peaks of Grand Teton National Park jutting up from the alpine meadows of a broad valley. At almost 7,500 feet above sea level, the view is dizzying for more than one reason.
The Pacific Ocean from Post Ranch Inn, Big Sur, Calif.
Post Ranch Inn is a loose collection of modernist ("contemporary" for one of these?) dwellings set on a ridgeline 1,200 feet above the Pacific Ocean in Big Sur, Calif. While several of the accommodations here (including a handful of clever tree houses) face the mountains to the east, most feature stunning floor-to-ceiling views of pure Pacific Ocean. A new "Cliff House" has a deck suspended almost directly over the crashing surf far below.
Boynton Canyon from Enchantment Resort, Sedona, Ariz.
Enchantment Resort in Sedona (roughly 100 miles north of Phoenix) sits in the heart of Arizona's "Red Rock Country." The adobe casita-style accommodations are sprinkled along the base of a canyon ringed with towering rock formations. At sunset, the crimson canyon walls almost seem lit from within.
Golden Gate Bridge from the Mandarin Oriental, San Francisco
And finally, my nomination for best view from a bathtub would have to go to the Bay Bridge Mandarin King Rooms at the Mandarin Oriental in San Francisco. The baths have first-class views of the Transamerica Pyramid, Golden Gate Bridge and the glimmering bay beyond.
Posted on May 5, 2009
Filed Under General | Comments Off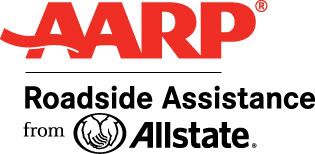 If you are like the majority of Americans you will be taking at least one road trip this summer. If you are an AARP member here is a special travel tip for you.  AARP now offers its members Roadside Assistance from Allstate. Here are some of the great attributes of this roadside assistance program that is exclusively designed for AARP® members.
• 24-hour nationwide emergency roadside service hotline
• Towing, flat tire change & battery jumpstart
• Emergency fuel service
• Emergency lockout service
• Coverage as driver OR passenger in any car
• Trip routing with Standard and Premier Plans
• Couple and family coverage options available
• Coverage for a second household member free with Road 'N Tow Plans
Interested? Then join the plan recommended by 94% of AARP Roadside Assistance members*.  To sign up, visit www.aarproadside.com or call 1-800-616-9319.
* Source: AARP Roadside Assistance Q4 2008 Customer Satisfaction Survey
Posted on May 5, 2009
Filed Under Destinations, Health, Johnny Jet, Letter From the President, Medjet, Rudy Maxa Top Six, Safety, Travel, Travel Products | 1 Comment

By Roy Berger, Medjet President/CEO
Spring gets ready to roll into summer. Baseball season moves into full bloom. Basketball and hockey get ready to move stage right and crown their champions. And, about this time of year, it becomes Short-Term Membership Season at the MedjetAssist offices in Birmingham, Alabama.
Mom's, Dad's, Grandma's and Pop's begin to prepare the kids for summer travel.  Some are going off to camp; others are traveling the globe for the first time perhaps with organized tour groups. Then there is the mainstream staying in the States but visiting family and friends from the East Coast to the West Coast. And now with the swine flue virus scare it is more important than ever that people travel with a 'protection' plan.
As the bags are being packed we have seen, in increasing demand, parents and grandparents not wanting to send the kids away without a MedjetAssist card with them. And with that demand we always see a spike in short-term memberships during the summer months.
As a Medjet member you are protected wherever and whenever you travel over 150 miles from home.
However, it's certain you will know someone that is getting ready to take a holiday journey in the upcoming months or preparing to send the kids off for a jaunt.
Recommend that they too carry the Medjet card!  Our short-term memberships of 7, 14, 21 and 30 days are perfect for those perhaps only taking one trip this year.  With the travel economy in the condition it is, we are seeing more folks whose travel patterns have changed and perhaps they now are only taking a trip or two in a given year. And with that we have seen an uptick in our short-term membership sales.
Our short-term memberships start at $95 for seven days and then incrementally increase to 14, 21 and 30 days.  A very small price to pay for your peace of mind, not to mention the doubled peace of mind when you are sending that son, daughter or grandchild away for a summer fun trip and visit.
For complete information on the Medjet Short-Term Membership please visit www.medjet.com or call any of our membership services associates at 1-800-527-7478 and they will be glad to help with the membership option best for your or your loved ones.
Safe Travels
Roy
keep looking »