Posted on January 29, 2009
Filed Under General | 1 Comment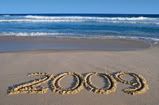 According to the U.S. Department of State, over 100,000 American teenagers and young adults will travel th
roughout Mexico on spring break this year. Will your child be one of them? If so, here are a few travel and safety tips to share with them before they go.
Mexican Law - While traveling in Mexico, American citizens are subject to Mexican law. There is no free pass for being a U.S. citizen, and being arrested for something in Mexico may result in harsh penalties for violations that in the U.S. would be considered minor. If your child finds him or her self in trouble, he/she should make initial contact to their family who should then immediately contact the U.S. Consulate or the U.S. Embassy in Mexico City.
The U.S. Embassy is located in Mexico City at Paseo de la Reforma 305, Colonia Cuauhtemoc; telephone from the United States: 011-52-55-5080-2000; telephone within Mexico City: 5080-2000; telephone long distance within Mexico: 01-55-5080-2000. You may also contact the Embassy by e-mail: ccs@usembassy.net.mx. The Embassy's internet address is http://www.usembassy-mexico.gov.
Safety and Security - Getting around in Mexico is generally safe, but everyone needs to be aware of his/her surroundings. Advise your children to use only the licensed and regulated "sitio" taxis. The hotel or restaurant will call a "sitio" taxi upon request. Remember that they should try and travel in small groups and never alone. Other unregulated taxi and car services should be avoided.
If driving into Mexico from the U.S., take a minute to make sure there are no firearms, ammunition, or other items such as pocket knives inside the vehicle or on their person. Mexico has harsh penalties even for knives that are commonplace in the U.S.
Medical Misadventures - While our kids think they are indestructible, we know that a hospitalization in Mexico for an illness or injury can be a frightening experience for both the child and their parents. MedjetAssist has working relationships with West Coast, Texas and Mexican affiliates to quickly and safely bring your child back to his/her home hospital should an incident arise. Remember, help is just a phone call away with MedjetAssist.
Take Trips – Not Chances
JFG
References: http://travel.state.gov
Posted on January 26, 2009
Filed Under General, Medjet, Travel, Videos | Comments Off
In this first of a new series of online Medjet videos our friend Joan finds some strange happenings at the airport.
Posted on January 6, 2009
Filed Under Gadget Alert, General, Medjet | Comments Off
Medjet Travel Assistance Survey –
Give us your answer and we will post the results next month.
People these days seem to be constantly connected. We have PDAs, Smart Phones, iPhones, Wireless Laptops… The list goes on. So the question is, when you take a vacation, do you still stay connected? Click here to give your answer
And now for last month's results. Last month, I asked if you would pay to have Internet access on your flight or if you thought it should not even be an option. Here are the results.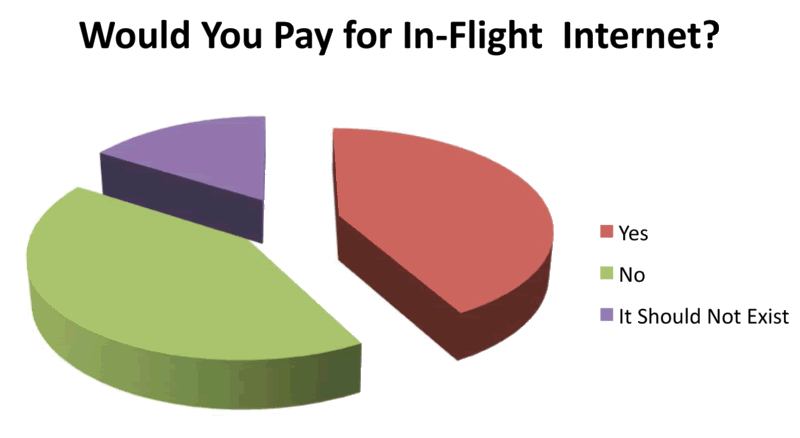 The World Wide Will
Posted on January 6, 2009
Filed Under General | 10 Comments
Tear off the last page of the 2008 calendar. Let's get the year behind us. Not particularly memorable in the realm of business and travel. Doubly difficult if your business model includes travel.
We welcome 2009. Every year begins with optimism and based upon the last six months of '08, we all can use some renewed hope. So here we are and ready to push ahead!
I guess if we could ask for one resolution outside of any personal hopes and wishes, it would be for the travel industry to come to their senses and give the floundering sector a chance to recover. All of our lives involve travel. Some of our lives even revolve around travel. We are partners because of travel.
You chose MedjetAssist because you are on the go and want to take any of the 'what happens if' worries out of your life. Obviously our business depends upon people packing suitcases.
The airline sector is a financial mess. Mismanagement through the salad days has caught up to virtually all of the carriers and now they hope to pass along their failures to us. Somehow the accountants have now convinced the decision makers that a combination of capacity reduction and increased fares along with nickel and diming the public makes good business sense.
It doesn't.  Here's what does:
Encourage the industry

to get back on its feet.

Let the big boys give us some pricing we can live with. Pick a month. Doesn't matter when. Perhaps May which should be a slow leisure travel month right before the summer rush. Put all your seats on sale. (Southwest is doing it.)  Maybe you take a little hit but get the public back into the mindset to travel and not have to take out a second (or maybe third) mortgage to afford the trip. Got to get back in the saddle.
Ease up on the surcharges.

I would like to spend a few minutes

with whomever the genius was that came up with the idea of a $20 surcharge for the 'privilege' to book a reservation over the phone with a customer service rep. All the big carriers are doing this now. Nevermind these reps are normally in some foreign land that makes the communication extremely difficult; isn't the point of customer service to give service to the customer? Why should I have to pay extra for that 'benefit'?
That would be like Medjet charging an extra $10 for your membership as an inconvenience fee to access one of our membership services reps over the phone! Ridiculous. And to top if off the labor we are being surcharged for is being retained at a fraction of what it would cost in the United States. Somebody isn't thinking real clear on this one!
Stop charging for bags.

I don't care if you charge me for food or even alcoholic beverages while on a flight. We are flying to get from point to point safely and if I want something to eat I will either carry it on or buy it on board. That's fine – go ahead and make a few cents. However, I draw the line when you are going to charge me for the two pieces of luggage that has to go where I go. I can't take the trip without the luggage and bringing my bags with me has been a right all these years. I resent you now making it a privilege. Use some common sense; help me travel. Don't try and stick it to me wherever I turn.
I'll admit some of the carriers still have some public savvy. Certainly Southwest which I use on a fairly regular basis is being as customer friendly as these economic times will bear. However the big boys- Delta, American, Northwest, Continental, United, US Air, et al, are championing the cause for the leisure traveler to jump in the car or just plain stay home.
America will become invigorated again on January 20. Matters not which party you might favor; the fact is a change of administration in Washington is going to mean a fresh start.  We all need to take the perceived fresh start and hope we can do our share to get out of the economic doldrums.
We need to travel. We want to travel. We want to sell Medjet memberships but can only do that if the country is traveling again.  We want you to have peace of mind.  Come on air industry- get off your cloud-give us some warm feelings and do your share to jump start this ship once again!
Safe travels,
Roy Berger
President/CEO
Posted on January 6, 2009
Filed Under General | 2 Comments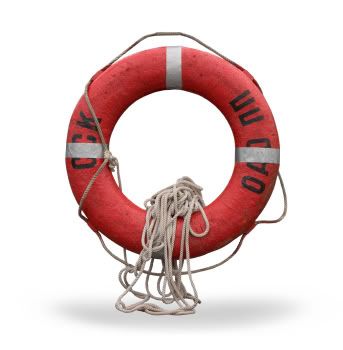 The cruise season is upon us so I figured I would pass along a few health and safety tips that you can use on your next nautical adventure.
Is there a doctor on board?
Remember if certain foods make you sick on land, there's nothing magical about a ship (contrary to many people's beliefs). Yes, if you're allergic to shellfish at home, guess what?
How many hands does it take to prepare ships' salad?
Check out the CDC's Vessel Sanitation Program Report that looks at cleanliness, repair, food preparation, water storage, and hygiene. Remember the Norovirus/Norwalk Virus? Check out: http://www.cdc.gov/nceh/vsp/default.htm
Just because you don't have to drive…
Don't leave your common sense at the dock when it comes to drinking while cruising. Drinking on a ship adds a level of excitement when you have high seas and 20 knots forward movement. It's also a good idea to not try to lean too far over the railing. We have all seen the news lately with several "accidents" during a cruise.
How safe is the safe?
If we're talking about the in-room safe on a cruise ship or hotel, don't put anything in there you can't do without. In-room safes have pass codes that unlock the device in the event a passenger forgets their password. Housekeeping also has the pass code to open and reset the devise for the next user. I'm not sure why they call them safes, but I prefer to use the hotel's or ship's main safe for the Rolex and other assorted swag.
As always, in the event of sickness or injury seek medical attention in the ship's infirmary and remember, if you find yourself having to walk the medical misadventure plank, have the ship's doctor contact Medjet right away. Our physicians are available 24/7 to assist you in a medical crisis!
Travel Safe, Travel Smart~
JFG