Posted on December 29, 2008
Filed Under General, Travel | Comments Off
Taking pictures when you travel is, well, a necessity. You want to record your experiences and exotic destinations so that you can remember them forever. And, of course, the majority of your pics are going to be you or a family member smiling, pointing or eating something. Or, maybe a monument, a column, a sunset even. But if you look around and you keep your eyes open you can find some beautiful artistic opportunities in this new world you are exploring. Here are a few tips for some great vacation photography that is worthy of a frame and a spot on the wall.
Look for an interesting angle
or a specific feature that is beautiful. Sometimes if you try to get the entire church or statue it just becomes another lifeless picture. Let the camera do what you are doing. Let it focus on something beautiful or interesting and not just cramming the entire thing into one frame.
Think about the shot
your going to take with a matted frame around it. Picture where you want it to go in your home and use that to get the colors and the angles and shapes you need.
Don't overlook the day-to-day.
Think like a journalist and get interesting life shots. Just be courteous to the people you are shooting and if it is up-close ask first (or have a good zoom). After all it is the people that make a huge part of your trip. The diversity of the world around us is beautiful so capture it.
See art in the unexpected.
I have fallen in love with photographs of graffiti. This started when I was in school in Prague and I really fell the rest of the way into it when I was in Athens this past summer. I have some fantastic shots of beautiful creations. Art is indeed subjective and it is not always appreciated – be it because it is intrusive like graffiti or controversial – but if you think it is cool or beautiful then capture it. After all, it is going to be there whether you take a picture of it or not.
Be thematic.
OK maybe that is not a word but basically what I am saying is pick a reoccurring theme. I have statues and graffiti that I like and I have a massive collection from around the world that I treasure. I have a friend that likes faces and she has some of the most captivating images of people and cultures I have ever seen.
Finally, just have fun.
Try things out and see what you like. Most of us are using digital cameras so it is not like a huge investment if you take a photo of something and you find that you don't like it. You will develop your sense of taste as you explore.
Posted on December 20, 2008
Filed Under General, Travel, Website Tips | Comments Off
Planning a trip to a major U.S. city and not sure how you are going to get around? Sure, you could hail a cab but what about the expense or worse yet the availability? Ever try getting a cab in NYC in the rain? It's not that easy. Here is your solution, www.hopstop.com.
HopStop is an amazing city transit guide. I really love this site and it has saved me so many times. This FREE online service provides door-to-door subway and bus directions and maps for New York City, Boston, Washington D.C., San Francisco and Chicago. You can also search for places to eat, drink, sleep and see in the City Guide section of the site.
With HopStop you can:
Send directions by e-mail or text message to a cell phone directly from the website

Plan a trip with multiple destinations using the Itinerary.

Get directions or the locations of nearby subway and bus stops remotely on your cell phone or PDA with the HopStop Mobile service.
So, now you can get around like the locals and not get lost. Enjoy your trip!
The World Wide Will
Posted on December 3, 2008
Filed Under General | Comments Off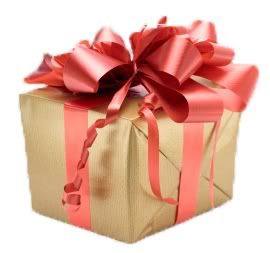 A Letter From the President
By: Roy Berger, President/CEO MedjetAssist
Getting to be that time of year again where incredibly we prepare to put 2008 in the closet and look onto 2009 with renewed enthusiasm and hopes!
Some of us will struggle with that perfect gift for friends and family this holiday season. Once again we have a suggestion- a MedjetAssist membership!
As a Medjet member you understand and appreciate the value and peace of mind your membership gives you whenever and wherever you travel.  International or domestic.  Matters not as long as you are over 150 miles fr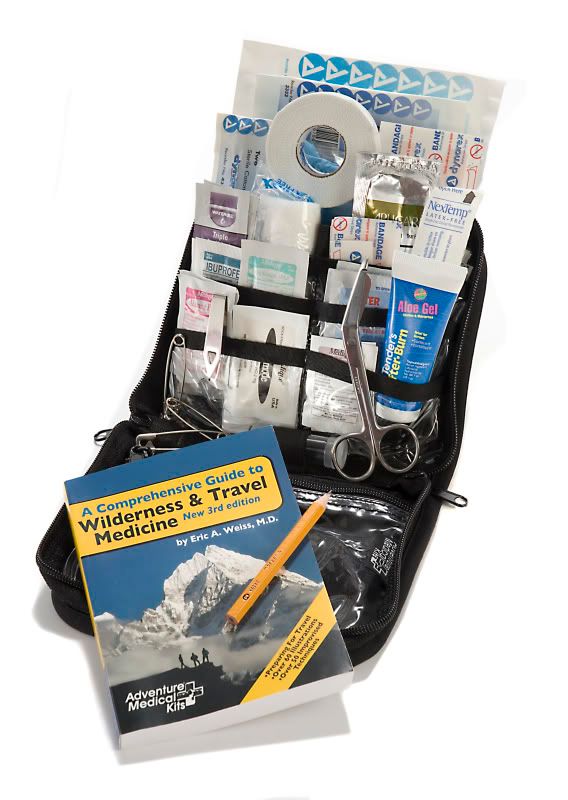 om home.  Now is the time to share that comfort and security with those that mean the most to you.~
Last year's holiday gift promotion was so well received that we are going to offer it again this year.
Purchase a new annual membership for someone else and receive as a thank-you from us a free MedjetAssist medical kit.  This $35.00 value has everything you might need for minor accident or illness while on the road and is a perfect compliment to throw in your suitcase whenever you leave home.
For a look at the medical kit and its contents go to www.medjet.com then hit the Memberships tab and scroll down to Travel Necessities where you will see the Authorized Medical Kit and its contents.
For each new annual gift membership you give, you will be entitled to a medical kit for yourself or to 're-gift' for others.  To order a gift membership call our Membership Services team at 1-800-963-3538. And remember you can still lock in the 2008 price for a new membership before we roll out the 2009 pricing if you act quickly!
Finally, as the holidays dawn we'd like to take a moment to thank you for your loyalty to MedjetAssist as a member. It is appreciated more than we could ever express and every time we speak to our members whether it's a medical consult, evacuation or just a membership question we value the experience of speaking with you.
And of course the very warm and heartfelt responses we receive from our members that are transported back to the hospital of their choice as a MedjetAssist benefit, gives us the feeling that what we do is sincerely something special.
So on behalf of John, Mona, Scott, Thomas, Will, Stephen, Cay, Cathy, Kay, Kenny, Michael, Whitney, April, Beth, Patricia, Paul, Joan, David, Josh, Jennifer, Sallie, Larry, Don, Jeff and Kim we wish you a Happy Hanukah and a Merry Christmas and especially a healthy, safe and prosperous New Year!
All the best and safe travels.
RB
Posted on December 3, 2008
Filed Under Health, Medjet, Safety, Travel | Comments Off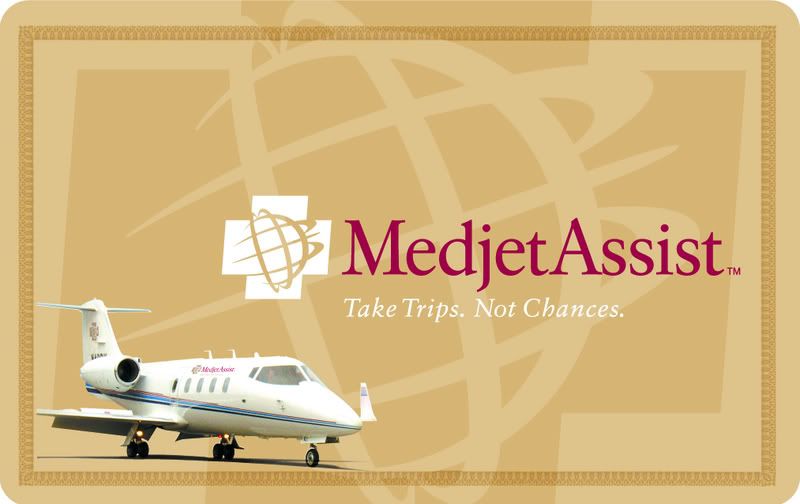 Holiday travel is upon us and planning for 2009 is too. So as we close 2008, I would like to review the top five health and safety tips for travelers presented this year. The five tips that I have selected were based on their relevance for all travelers no matter your destination.
John Gobbels' Top Five Traveler Health & Safety Tips
#1 Travel protection is a key precaution because accidents or illnesses can happen to anyone, anywhere, here at home or overseas. The key to being prepared is remembering that safety begins before you leave for your trip.  Being prepared means making sure you have the proper travel insurance and the proper air medical evacuation protection.  So, make sure your Medjet membership is current and that you have adequate travel insurance to cover your financial investments.
#2 Travelers' Diarrhea (TD) is the most common illness affecting travelers. In fact, each year between 20%-50% of international travelers, an estimated 10 million persons, develop diarrhea. So what can we do to prevent TD? Using a common sense approach with regard to eating and drinking is paramount. Avoid eating foods or drinking beverages purchased from street vendors or other questionable establishments. Avoid any raw or undercooked meats or seafood, and avoid any raw fruit that you don't peel yourself. Frequent hand washing or utilizing a 60% alcohol based hand sanitizer is also recommended.
#3 Jet lag affects millions of travelers each year as they take long journeys over one or more continents. Traveling across these multiple time zones, produce a myriad of jet lag symptoms. Here are a few suggestions to avoid the drag of jet lag: adjust light exposure to reflect that of your destination's current environment; adjust your activity too – sleep when you should and if you are awake move around on occasion; and finally, adjust your meal times to the new schedule as soon as possible after arrival to promote more rapid resetting of the internal clock.
#4 Staying hydrated is very important. Dehydration and loss of water and important blood salts is a common illness that affects many travelers – particularly those traveling in extremely hot climates and those traveling to underdeveloped countries and are exposed to TD. So when you're out in the sun seeing the sights, make sure you have plenty of water with you. Also, mix your tour time between indoor and hopefully air-conditioned venues like museums and shops, with outside sights and spectacles. And do your best to prevent TD by practicing the tips mentioned earlier.
#5 Staying connected to your family and your support systems like Medjet is extremely important when traveling. So research your destination and know ahead of time what type of telecommunication device you will need. Some areas may work with your cell phone and others may require an international cell phone or a satellite phone. If the latter of the two are needed, remember that Medjet members who have our Plus program receive free international cell phone rental and discounted satellite rental.
Happy Holidays and a Safe New Year.
John
Posted on December 3, 2008
Filed Under Rudy Maxa Top Six, Travel | 1 Comment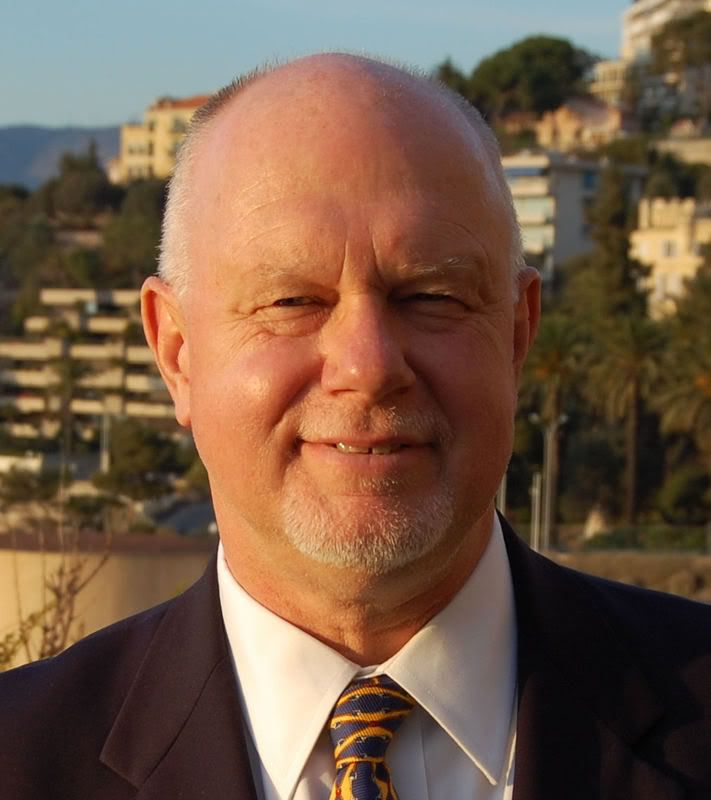 Rudy Maxa is a contributing editor with National Geographic Traveler magazine and one of America's premier consumer travel broadcasters on public radio and television. You may know him as "The Savvy Traveler" on public radio's business show, "Marketplace."
Buenos Aires Top Six
Sunday's San Telmo market: Even if you don't travel to shop, you'll be fascinated by this display of goods from Argentina's attics—old irons, radios, silver, crystal, brass door knobs, you name it.  My favorite?  Heavy, beautifully etched colored seltzer bottles for about $25.  Go early—the market in the funky San Telmo neighborhood begins closing at 6 p.m. when men beating drums loudly accompanied by women dancing parade through the streets to signal the close of business.
Alvear Palace: Old World elegance paired with polished service and amenities, this hotel in the middle of the posh Recoleta neighborhood makes no mistakes.  Fresh roses in every room—the hotel owners are nuts about flowers—free Wi-Fi, and an indoor pool make this a luxurious oasis in the big city.  Of special note: A lavish afternoon tea that stretches to 7 p.m. since dinner generally begins after ten in Argentina.   Av. Alvera 1891.
Faena + Univerise and the Park Hyatt Buenos Aires: If Old World isn't your style, go stark modern—Phillipe Starck in the case of the eye-popping Feana hotel in the city's new, hip, artists' neighborhood by the water, Puerto Madero.  All red velvet and mirrors, the Faena has Starck marrying hip with coziness (especially in the bar), and the dining room with the white unicorns on the walls dazzles.  The nightly, intimate tango show (with dinner) is first rate, and you can't go wrong making the outdoor pool scene.  The Park Hyatt, in Recoleta, is cool elegance and tranquility with a central courtyard where you can happily sip Malbec all day in the shade.  Faena + Universe: Av. Juana Manso 1499.  Park Hyatt Buenos Aires: Av. Alvear 1661.
Sifone & Dragones: This 18-seat restaurant is nice and funky and a great place to have dinner if you reserve early enough.  The ever-changing menu generally features three starters and four main courses, all interesting…such as Thai chicken with tamarind and orange sauce with green leaves salad and mint.  A short wine list matches the menu.  You'll want to go back again the next night.  Ciudad de la Paz 174; tel. 154-413 9871.
Scannapieco: There are plenty of decent, chain ice cream stores in Buenos Aires, but you want one of the old, Italian places where the ice cream is totally authentic and made with fresh fruit.  You want Scannapieco, operating continuously since 1938 under the same family from southern Italy.   Try the banana or flan ice cream.  Heck, try everything!  Av. Cordoba 4826, Palermo Viejo.
Green Bamboo: Steaks and Malbec are de rigueur in Argentina.   But after a few sides of beef, you may long for a break.  That's why Green Bamboo, which bills itself as a Vietnamese restaurant but more closely resembles a coffee house with great, Asian fusion dishes, was invented.  If you must have more meat, try the shredded duck.  Costa Rica 5802; tel. 4775-7050.