Posted on May 22, 2008
Filed Under Health, Medjet, Safety, Travel, Travel Products, Website Tips | Comments Off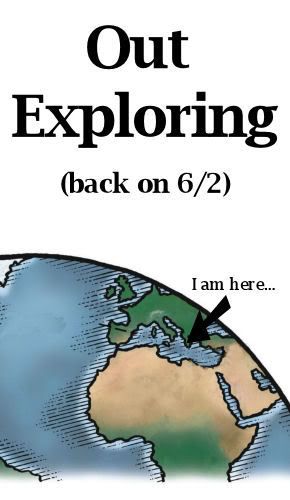 I am headed off to Greece for a nice long holiday so no more post on here after Thursday until I get back. As I prepared for this trip I looked at my packing bed, you know the one in the spare bedroom where all of your trip stuff lands before it goes in the suitcase, and noticed how many of my past and present 'Travel Tips' lay scattered about. So in the spirit of a good blog post I thought I would give you my Top 10 Practicing What I Preach travel tips.    
Number One – Pack a Power Strip: Use it in airports and hotel rooms
Number Two – Go to www.VoltageValet.com: Find out what type of adaptor or converter you need
Number Three – http://mobile.flightstats.com: Keep up with what's going on up in the wild blue yonder
Number Four – http://mobile.delta.com: Check into your flight from your phone – OR if the above site alerts you to a problem – change your plans on the fly and be a step  ahead of those poor souls that will show up at the airport unaware (most airlines have this service i.e. http://mobile.southwest.com)
Number Five – Check Your ATM Card: Make sure it works, that there is cash in the bank and most importantly, make sure that your pin is not too long – some countries have limits on characters you can use
Number Six – International Cell Phone: Make sure you can stay in touch if you need to, check with your provider to see if your phone is capable and if you need any temporary data plans for your Internet data use – If you don't have an International capable phone MedjetAssist has special discounts on International and Satellite phone rentals for Plus members
Number Seven – Moleskine City Notebook: My favorite travel guide not only helps you get around but allows you to organize your thoughts pre trip, record your finds during the trip and keep forever your memories post trip
Number Eight –  Medjet Luggage Tags: If you're a Medjet member make sure your luggage tags are on your bags so in the event they get lost there is a number someone can call when they are found – If your not a Medjet member then I have an 11th tip for you, STOP WHAT YOU ARE DOING AND JOIN MEDJET RIGHT NOW – its worth the investment I promise
Number Nine – www.Carbonfund.org: Be a green traveler and offset your trip's jet emissions by donating online to this great cause, for around $15 you can offset most any trip to Europe and just a few bucks will offset a domestic trip
Number Ten – Online Medical Storage: Make sure your medical information is somewhere handy so if you become sick or injured the docs know how to treat you – MedjetAssist Plus members get free online medical storage and a handy flash drive so that they can take their records with them…
The World Wide Will 
Posted on May 19, 2008
Filed Under General, Johnny Jet, Travel, Travel Products, Website Tips | Comments Off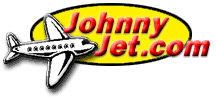 Johnny Jet is an expert on travel topics such as traveling in style on a tight budget. He also covers breaking news in the ever changing travel industry. Johnny writes a weekly newsletter, maintains an acclaimed  travel website and a blog through which we shares tips and breaking news.
Staying Connected 
People always ask me how I stay connected with friends, family and colleagues when I'm overseas.  Well, I use my BlackBerry with an international plan but it's expensive to make calls so I just use it to email and PIN.  
I got it unlocked so that I can swap out the SIM card to get on a local network but that's usually too much work given the fact that I don't make a lot of calls on my BlackBerry. Instead, I rely on Skype. It's really changing the world – especially for travelers. Skype's rates can't be beat. In addition, Skype is simple to use. 
To get started, you'll need a computer with high-speed Internet and a headset, which you can buy at any electronics store. Just let the clerk know that you want to use it for Skype and they'll show you several options. I advise a small headset so it won't take up precious room in your suitcase (and it shouldn't cost more than about $15). Then, just log on to Skype.com, download the free software, create a Skype username and password and follow the simple instructions. 
You should add $10 (the minimum required) to your Skype credit, so you can start dialing international phone numbers. Calls to other Skype users are free, but you can call any number in the world – including cell phones — at ridiculously cheap rates. It's usually about two cents a minute to call anywhere in the world and it's free for domestic calls. 
At those rates, there's no excuse not to stay connected with friends, family, business associates or anyone you meet on the road. 
For more great tips from Johnny check out his site www.johnnyjet.com.
Posted on May 9, 2008
Filed Under Medjet, Safety, Travel | Comments Off
Here are some tips for travelers as it relates to Travel Safety. While most of this will seem like common sense, taking a few preventative steps will ensure a great vacation or business trip.
Make sure you  carry with you at all time a list of emergency contact numbers for home, your physician information and any significant past medical history that could be important if you have a medical emergency and can't relay this information. Office supply stores can laminate the document for you or just cover it with clear tape to extend the life of the document.
Take a hard-copy of your passport and drivers license with you on your journey. Make sure you keep these documents separate from the originals. It's also a good idea to leave copies of these documents with a friend or family member back home in the event that you misplace both sets.
If you use credit cards, make sure you bring two different cards such as an American Express and your Visa Card as some countries or locations may not accept certain types. Don't carry the cards together and ask the card issuer for the process to lock the card in the event of loss or theft. Make sure that number is in your list of emergency numbers you made before your trip.
As 'Cash is King', make sure you don't carry all your greenbacks in one place. Instead, store small amounts in separate areas in your luggage or on your person. Those of you who carry your wallet and documents around your neck should be very cautious. While it's convenient, it's an easy grab point for someone to disembark with your cash, cards, and documents.
Make sure your MedjetAssist Global Travel Assistance Membership is up to date before you leave and also pack away your basic medical kit for those small emergencies.
Taking a few simple steps before you travel can save your vacation and a lot of stress.
Stay Safe and Travel Smart - John
Posted on May 6, 2008
Filed Under General, Johnny Jet, Medjet, Travel, Website Tips | Comments Off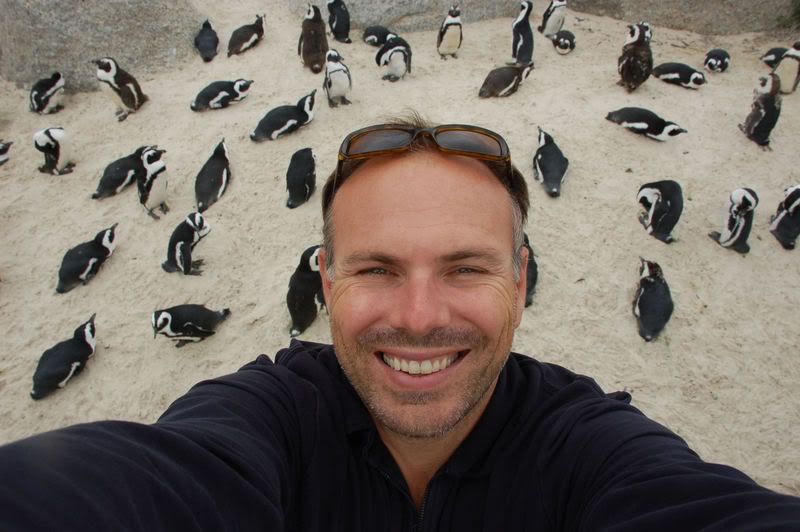 On a recent trip to Los Angeles I had the pleasure of meeting a very cool guy that just so happens has a very cool website and blog, Johnny Jet.  So what makes Johnny Jet a good blogger? Well, a while back while Johnny was traveling a 26-state recruiting territory he learned traveling in style on a tight budget was actually not impossible. In fact, with a little research, it was actually not so hard. So he started a weekly newsletter to share his tips. That newsletter turned into a website that USAToday made their website pick of the week. Now Johnny's travel writing projects are his full time job, which brings me to the blogging part. What I like about Johnny Jet's Travel Blog is that it has everything from websites tips like WorldTaxiMeter.com to breaking travel news like when Aloha Airlines filed for Chapter 11. Now, the breaking news here is that Johnny Jet is now contributing some of his vast travel knowledge to the Medjet eNewsletter and the Medjet Blog. So stay tuned to the blog for some great travel tips. And, If you would like to subscribe to the Medjet eNewsletter e-mail me at wmckee@medjet.com with the subjectline, Add Me.  
The World Wide Will 
Posted on May 2, 2008
Filed Under Health, Travel | Comments Off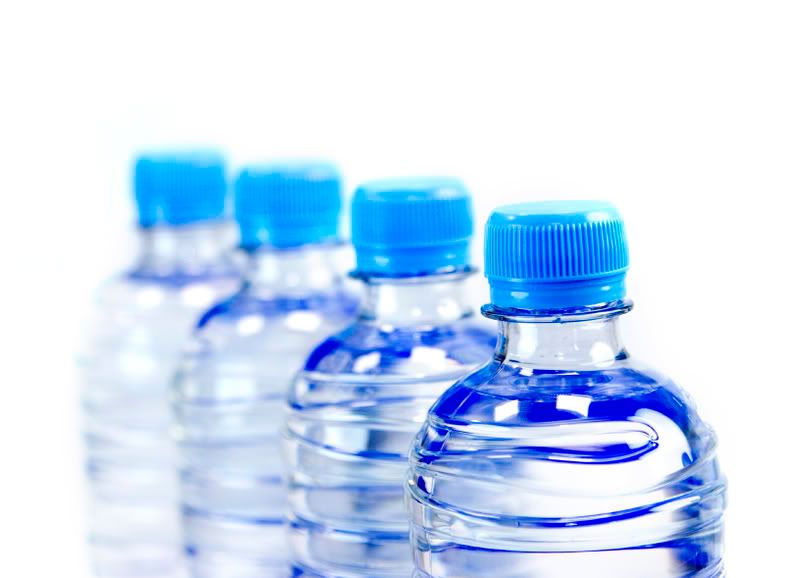 Summer is quickly approaching and in some places, like here in Birmingham, its already getting hot. And the hotter it gets the more important it is to stay hydrated. Dehydration and loss of water and important blood salts is a common illness that affects many travelers – particularly those traveling in extremely hot climates and those traveling to underdeveloped countries.
In extremely hot climates the source of dehydration is obvious, sweating. In an average non-exercising day with comfortable temperatures, you typically lose about 1/2 liter of water in the form of sweat and respiratory losses. This must be replaced at the same rate to avoid dehydration. Walking or even relaxing in a hot climate only intensifies that loss.
In underdeveloped countries, one of the most common causes of dehydration is traveler's diarrhea (TD). Left untreated, this gastrointestinal malady can last an average of three to seven days. This is a constant depletion of your body's water and blood salt resources.
So when your out in the hot sun seeing the sights this summer, make sure you have plenty of water with you. Also, mix your tour time between inside and hopefully air-conditioned venues like museums and shops with outside sights and spectacles. And the best way to prevent TD is to pay close attention to your choice of food and beverage. Make sure all water intakes are purified – even the ice. If eating fruits and vegetables, choose varieties with thick skins that you can peel yourself.
The World Wide Will