Posted on April 29, 2008
Filed Under Medjet, Travel | Comments Off
Since the ban on liquids in carry-on luggage there has been a substantial increase in checked luggage. So, as one would expect, there has also been a subsequent increase in lost luggage. To help ease your woes, should you be one of the unfortunate travelers whose luggage is lost, here are two good travel tips:
First, make sure your MedjetAssist luggage tag is on your checked bags. Should your lost luggage be found your MedjetAssist  luggage tag will let the finder know who the luggage belongs to and how it can be returned to you. The second tip is to take a picture of your checked luggage and carry that photo in your carry-on. This will not only help you fill out the lost luggage forms, it will give those searching for your luggage a clear picture of what they are looking for.
Travel Safe – Will
Posted on April 25, 2008
Filed Under Health, Travel, Travel Products | Comments Off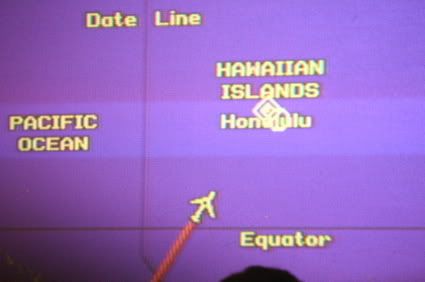 Studies show that more than 90 percent of long-haul travelers experience jet lag. And, in most cases you will find that you have more severe jet lag when you travel west to east. Basically what happens is that your body becomes out of sync and it is causing you distress. If you are looking for a holistic approach, a modification of diet, sleep and exposure to sunlight can help ease your jet lag woes. Here are some tips.
Start a few days before your trip slowly adjusting your sleep habits to your impending destination's new time

Watch when you sleep on the plane – if it is bedtime in your arrival city, then sleep – if it is not, stay awake. This will give you a jump start for when you are on the ground

Exercise onboard by walking around the plane on long trips and when you get on the ground start exploring or doing something physical immediately

Drink, splash, swim or bathe in some water – planes have a very drying atmosphere that dehydrates you inside and out and that can make you feel very bad all over

Out think the jet lag – the occurrence is as much state of mind as it is physical so no matter how yucky you feel just press on and try not to think about it
If you have tried all of the above and are still experiencing severe jet lag then maybe try supplementing the practices above with one of the over the counter remedies out there. For instance, take a Melatonin supplement which is touted as resetting your natural sleep/awake cycle. This is a good idea for adjusting to your new destination's bed time.
You can also check out a product called No-Jet-Lag. I have never tried it personally but it did come recommended to me by a member. The product is self-described as, "A surprisingly effective, natural homeopathic product that addresses all the symptoms of jet lag, not just sleeplessness." The product is made in New Zealand and each packet contains 32 chewable tablets that are sufficient for about 40 hours of flying time. If you're interested, I found the product for purchase online at the following link, http://www.travisa.com/travelstore/nojetlag.htm.
The World Wide Will 
Posted on April 22, 2008
Filed Under General, Travel | Comments Off
I am a big proponent of not checking luggage unless it is just absolutely necessary. I am also a big proponent of not being obnoxious about what you carry-onto the plane. Let's face it, there is limited room and we all deserve our share of it. But if we all are courteous and smart about how we pack, it is possible for us all to bring a little somethin', somethin' on the plane with us.
Here are a few tips…
First and foremost, be realistic and admit when your bag is too big to carry on. If you are headed off on a 2-week ski trip to Aspen, you are going to have to check a bag…there is no avoiding it. 

Get yourself a nice 20-22" soft-sided suitcase. It will fit into the overhead bin of most planes lengthwise and the soft-side will allow you to do a little stuffing if you need to. Then learn how to pack for short trips by taking universal clothing that will work for various scenarios.

Be an A-Groupie and get on that plane as early as you can before all the overhead space disappears. And be nice, put you big suitcase up top and you little bag under your seat so we all can share the love.

Pre-pack several zip-baggies ahead of time so that you can just grab one and go. This way you know you have what you need. I keep three packed up in my drawer so that if I have to leave again before I can unpack from the last trip there are no worries.

Make your second item a back pack or at the very least something that slides over the telescoping handle of your suitcase. If you travel alone this will be a life saver when you try to go to the restroom or if you are trying to order something to eat.
The World Wide Will 
Posted on April 8, 2008
Filed Under Travel, Website Tips | Comments Off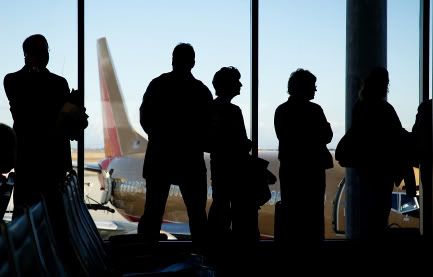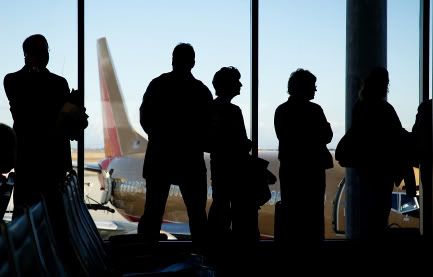 Are you an A-Groupie? If you are, you know what I mean. If your not, I will fill you in. An A-Groupie is what I call those people who are, at the very least, manic about making sure they are in the A boarding group for Southwest Airlines. Hey, I am not judging. I am an A-Groupie myself and that is why I actually hesitate to post this tip. Releasing this information will mean others can share in my A-Group secret. But, I am here to share so that is what I will do. 
If you have a smart-phone like a Blackberry or an iPhone, basically any phone with Internet capabilities, then you can go to http://mobile.southwest.com which will take you to Southwest Airlines Wireless Access. This SWA service  puts you closer to the travel information you need while you are on the road and away from your computer. Here you can access several key southwest.com features via your web-enabled mobile device. One of which is Flight Check-In. This means you can check into your flight using your phone right on the 24-hour mark no matter where you are and get in that coveted A-Group. What about you boarding pass you ask? No worries you can always print out your boarding pass later when you have access to a printer or even at a SWA kiosk at the airport. 
By the way, you can also cancel a boarding pass, access SWA contact information and review the airline's terms and conditions if you are so inclined. But really, we all know that the real benefit is in the Flight Check-In.
The World Wide Will 
Posted on April 4, 2008
Filed Under Health, Medjet, Safety, Travel, Travel Products, Website Tips | Comments Off
Here at MedjetAssist we know that a dream vacation can turn into a medical nightmare in an instant. We take care of members everyday who are experiencing this reality.  Now you can see this first hand as Medjet members tell their stories by watching our newly produced Medjet Webisodes. Click on the button below and watch as our webisodes take you through three transports ranging from skiing accidents to cape buffalo attacks. Follow the Medjet team of specialists as they fly to the scene and return injured members to their hospital of choice. Hear from the members and get their viewpoint of incredible journeys from desperate phone call to recovery.

The World Wide Will 
keep looking »