Posted on May 14, 2013
Filed Under General, Letter From the President | Comments Off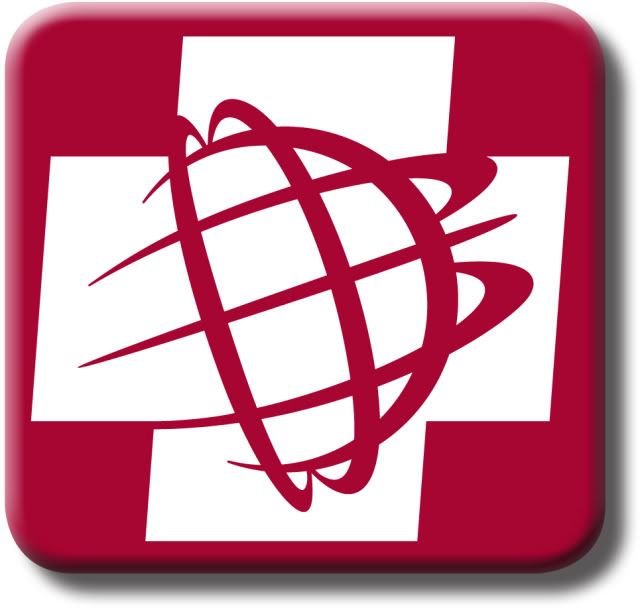 By: Roy Berger, MedjetAssist President/CEO
You let me down, old friend. I was counting on you for a different and pleasant experience. Much different than the one you ultimately gave me.
If I wanted to fly, I know the routine all too well: lines, confusion, TSA, jostling, then a little more jostling, baggage lying everywhere – but the airlines always deliver, and sooner or later they get you where you want to be.
If you want to move away from the humdrum airport experience you are welcome to step up, pay considerably more and enjoy luxury and personalized service in the front of the cabin. On long hauls this almost becomes a necessity, not a luxury.
Not you, old friend. You gave me the opportunity to pay triple the amount of coach airfare and triple the amount of your posted fares for the promise of a special experience. You broke your promise. You sold me a 7′ x 7′ stark cell on a rail.
For my birthday the first week of May, my wife, Andi, and I went to New York for a little Medjet business and a lot of monkey business. We socialized, saw a couple of shows, some family and even spent a few hours with the Yankees in the Bronx. We decided to do something I hoped would be new, refreshing and maybe a little romantic: take the Amtrak back to Birmingham.
Eleven hundred miles in only 22 hours, 35 minutes.
Six months ago I booked it. I had no interest in a coach seat or the upgrade to the Viewliner Roomette. For me it was the whole smokestack – the Viewliner Bedroom – the top of the train heap at triple the pricey fare. I told Andi the plan. She rolled her eyes and said, "Whatever you want to do, it's your birthday." My Dad, always master of the obvious, said, "You need your head examined," and my kids said, "What's an Amtrak?"
I'm no train novice. I use the Acela between New York and Washington probably three times a year and really like it. It's comfortable for that duration: it's wireless, the class of passenger is business ilk and if you want to break away from cell phones and idle chat you can use the "quiet car."
The long haul Amtrak experience and I have crossed paths only twice. A fading memory of a 1963 journey from New York to Atlanta with the family in coach seats; more recently on September 11, 2001 being evacuated from Washington D.C. as the city closed right after the second Tower was hit and I found myself at the Amtrak station in Alexandria, VA. While virtually all transportation was halted that day the trains still ran and I talked myself onto a spot on Amtrak's southbound Crescent. Seventeen hours later I arrived in Birmingham with the world a much worse place than it was the day before. I remember very little about the ride except it felt great to be moving.
Six months ago, right before I made these reservations,  I saw the  Amtrak room layout on the web and watched Viewliner Bedroom videos and it didn't seem that bad. Heck, you're only 61 once so why not give it a try?
Six weeks before the trip, the idea still seemed okay. Six days out and and having a few second thoughts, I Iooked at Southwest's air schedule, saw they had a flight from Baltimore to Birmingham at 7:50 p.m. and the train- the same Crescent- was due Baltimore at 5:20 p.m. I figured after three hours if this is a total disaster we could always bail and fly. I had some expiring Southwest credit so I used it to book the safeguard flight never thinking for a minute we'd use it.
Six hours prior to leaving I was a bit nervous about what might be ahead. The night before we had dinner in New York with an old friend, a Pulitzer prize winning journalist who now is an investigative reporter for a New York daily who hasn't flown since 1988. She can't overcome her fear and despite her husband's countless reassurances she takes the train and won't go near an airport.
Ordinarily an optimistic sort of gal, she told us we would hate the experience. She said The Crescent was "run down and crummy" and the only two Amtrak lines she would recommend are The Zephyr or the Auto Train from Virginia to central Florida. Not necessarily what I wanted to hear.
Morning comes, it's my birthday and other than boarding the train in the afternoon, the other unfinished piece of business I had in New York was to take my first ever "handsome cab" buggy ride in Central Park. Though born about 100 blocks north of the Park it was something I've never done. Twenty minutes and $60 later we were pulled by an eight-year-old named Bobby – got that one out of my system.
We arrived at Penn Station about an hour before the posted 2:15 p.m. departure and were instructed to go to the Acela Lounge. Very nice, airport-clubbish, although a bit dark. Some snacks and soft drinks and about 40-minutes later everyone on The Crescent, which runs from New York down the east coast, over to Atlanta, then Birmingham and finally ends in New Orleans is paged to the front of the club to be escorted to the train. These were the upgrade bedroom and mini-bedroom guests. There were six of us.
We are lead to the sleeping car and a gentleman standing at the door in one of those cool train conductor outfits looks at my ticket and says, "Around the corner to the right." Andi can barely lift her suitcase, stuffed after four days in Soho and assorted other retail spots, yet nobody offers to give her a hand. Instead, it's, "Follow me." Our conductor points to our "deluxe" berth, one of only two Viewliner Bedrooms on the train. All the rest are Roomette's at three quarters the size. Both room styles have a commode and a sink. We have a shower, they don't. Well, we sort of have a shower: the faucet on the wall drains to where your feet would be if you were sitting on the toilet. Very appealing. We have bunk beds and a chair attached to the wall. The Roomettes have two couch beds. Our cost is double The Roomette and triple that of standard coach seating.
Cramped is an understatement. We lost about 20% of the 7′ x 7′ space to what the Euro's call the "water closet." So much for the shower in the bathroom upgrade. This would test even the most solid 21-year marriage. We are stumbling over our two (overhead bin size) suitcases and a few other packages. I had to make a decision on what to bring into the cabin with me, Andi or the Sunday NY Times, since there wasn't room for both.
Our personal attendant peeks through our Velcro-ed curtain doorway to introduce himself and let us know, "If you need anything I will be down the hall, just come and get me." He then proceeds to put on a headset and recline in one of the empty rooms. That attitude would last less than 15 minutes in the Medjet organization.
One of the bedroom upgrade perks is "preferred" dining times. The dining hostess came by and offered us the 'preferred' times of 4:00, 4:30 or 6:45 p.m. That's it. Pick one. In what turned out to be the highlight of our customer service experience she also offered us the use of her personal extension cord, since the only electrical outlet was five feet away from the sitting area and too far away for any practical use.
I sat on the couch which doubles as the lower bunk bed. The upper is folded above me. Andi sat in the chair opposite me which is attached to the wall and has graffiti and scuff marks all over it. I told her she would be sleeping in the upper bunk. She said, "Why?" I said, "Because you lost the coin flip and I took the lower." She said, "Next time I would appreciate being present for the coin toss." Picky gal all of a sudden. Being a sweet husband I did show her where the ladder to climb was stowed. We could feel this falling apart.
Our cell had two very large picture windows but incredibly the train is not equipped with wireless Internet. If the cell phone signal is good, you have coverage. If not, you have windows. No TV or movie selection or entertainment system either. A TV monitor couldn't fit in the room. Nothing. Nada. "Depressing" is the word Andi used.
After an hour we decided to take a walk. The other bedroom in the car was empty as were most of the Roomettes. Obviously word spread about this service. The dining car was set for dinner and quasi-attractive while the Club bar car had tables with electrical hook-ups and zero atmosphere. I wanted a Diet Pepsi. The attendant wanted $3 in return. I couldn't believe it. Even the cheapest airline fare gets you a comp soda. I paid the highest price of anyone on the train and had to buy a soft drink? Come to find out afterward that my comp is limited to bottled water and a newspaper. Gee thanks. Amtrak, you're not in the fiscal shape you're in by accident!
We retreated to our plush quarters and I knew decision time was forthcoming. Andi was content for a few minutes with a $2 Kit Kat but that would wear off. We were almost 90 minutes into the journey with only 21 hours to go. Suitcases still packed and jamming us but we decided to stay as, "We'll never do this again and why not leg it out?"
Another hour passes and Baltimore is 40 minutes in the horizon. Andi has an iPad signal so I ask her to check the status of the Southwest flight to Birmingham just for kicks. Her bright face brightens even more. Flight is on time. By now I have knocked off both NY tabloids and USA Today and Wall Street Journal with the reading list shrinking. "What do you want to do?" I asked. I knew the answer. "It's your birthday; I'll do whatever you want to do." My response was if we got off in Baltimore we would be doing what everyone predicted we would so let's stay. The bad news was at that point we had about 20 hours to go and we were no more comfortable with our suitcases cramming us than when we started. I asked a staffer where the workout room was. He said, "You are welcome to step out and run alongside the train whenever you want to." No thanks.
A cross-country train ride really has the makings of a delightful experience but government subsidized Amtrak is not the answer. This is a business that needs to be privatized, much like the U.S. Postal Service, but it will never happen. The U.S. response to trendy and lush train travel in Europe and Asia is our second-class rail carrier that will never have any additional appeal to an upscale traveling clientele than it has today, which is nil.
It wouldn't take much to dress up the pig and make it an appetizing piece of bacon. Amtrak's subsidized budget can be lobbied for business development. Based upon the usage of the Bedroom and Roomette cabins during our brief stay, there is limited public appeal in what is presently offered. Virtually all of the upgraded cabins were unoccupied. (Except of course for our attendant, still slumped in one of them, eyes closed and headset in full play). Go in and renovate, tear it apart, clean it up and design it as a first class cabin on an international or domestic long haul aircraft. Put in the new lie-flat seating that converts into a bed. Give us an entertainment system of closed circuit movies and maybe satellite TV to pass the time. The airlines and cruise ships do and they're not stapled to the ground as is Amtrak. Be innovative. Treat those of us who want to spend the extra and big bucks with viable alternatives.  Put your personnel through hospitality training. Make it a luxurious and romantic experience. Make me want to ride the rails!
Amtrak can do it and do it rather simply. Keep coach the way it is – you have a following of those who accept it, might even like it, and who travel with you. However, if you want to capture the upper demographic, it's there to be had: give them the experience they want and are willing to pay for. Make it tough to make the plane/train decision.
It's 5:00 p.m. and we are 20 minutes from Baltimore. It's time to get serious. If Baltimore rolls by we are stuck the rest of the way. "Wouldn't it be nice to get home?" I ask Andi. She responds with a huge smile.
We easily made the Southwest 7:50 p.m. departure and landed in Birmingham about the same time the train was in Lynchburgh, VA. We never saw our cabin attendant again either.
Happy birthday to me.~
Posted on March 4, 2013
Filed Under General, Letter From the President | Comments Off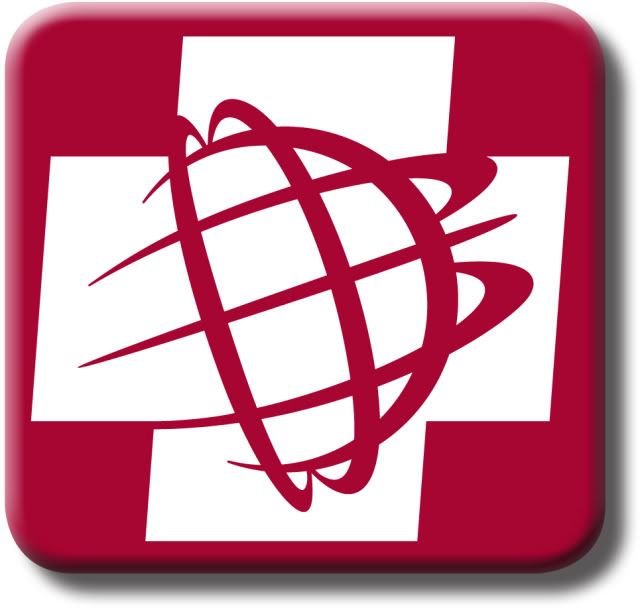 By: Roy Berger, MedjetAssist President/CEO
While not necessarily on assignment for the Department of Transportation, I did have an opportunity the week before last to shake-up my travel pattern a bit and stray from strictly air to some ground transport with surprisingly good results.
Planes, trains and automobiles moved me from Birmingham, AL to New York City to Louisville, KY and then back to Birmingham. I took a pass on the high seas as the media told me all I wanted to know about boating with the Carnival Triumph debacle.
This trip schedule set up perfectly with a day and a half of meetings in New York and then dinner and a morning meeting with Medjet colleagues in Louisville. The challenge was how to most efficiently and expediently make it happen as Louisville and Birmingham share market commonality as at times trying places to fly into and out of.
Leg one was simple. Early morning Delta regional jet from BHM to LGA. A 7:00 AM departure from Birmingham, assuming of course the crew and aircraft made it in the day before without delay, will  assuredly get you to New York early. Flying out of Birmingham for the last 14 years I have never heard the captain say "we are number two for departure." You are almost always first to go and if you can get into the air and routed to LGA before the late morning/early afternoon ATC traffic begins you can count on arriving 15-20 minutes early as we did. Nice when it works like it's supposed to.~
A day and a half later the challenge was how best to get from New York to Louisville. The smart choice was a Southwest flight from LGA but the time commitment getting from midtown NY to LGA with ample time to clear security, fly to Baltimore, layover and finally get to Louisville some eight hours later was too much not to look at other alternatives. We (Medjet Senior Sales Director, Thomas Brooks and I) decided to eliminate the middle man and go straight to Baltimore to catch the Louisville bound flight.
Amtrak from Penn Station, just a couple of blocks from our hotel, was the answer. I'm an Amtrak fan but living in Alabama we just don't have much access or need. It took about 10 minutes to get to Penn Station, 30 minutes for coffee and a bagel and within 2.5 hours we were pulling into the BWI terminal stop. Amtrak is pleasant and pro-business with all cars having free wireless access (sometimes it even works) and all but one car being cell phone friendly. If you can do without the phone and don't want to be listening to someone else's conversation then the 'quiet' car is for you.
The only troubling part of the entire train experience is the boarding security, or better said the lack of such, at the respective terminals. I understand airport security. I get it. Sometimes it can be a pain but I find more often the ones that stress me are the novice travelers and not necessarily the TSA agents. However it's a process we need, one we should never relax too much and one that undoubtedly produces results day in and day out that the public never hears about.
Ever try to board an Amtrak? Just walk on by. Show something that looks like a ticket to the agent standing at the entrance corridor and nary a question asked nor ID produced. That's how it's been for my experiences more often than not.  However it was good to see at Penn Station last week things were intensified a little. TSA had a presence at the boarding escalator as did both New York State and transit police. Randomly, travelers were stopped for a quick TSA check. No metal detectors but a bag search and a question or two. Certainly wouldn't put fear into anyone sinister but it's better than the 'nothing' alternative, though rail security still falls way short of what one day might be regretted.
Train ride great, flight from BWI to Louisville on time to the minute and Louisville visit went well except it was colder in Kentucky at 29 degrees than it was in New York at 34.
Southwest Airlines is expanding so rapidly and adding so many new markets that it has been very sloppy in leaving old friends behind. Louisville and Birmingham are classic examples. Both markets, very strong Southwest supporters, are being cannibalized as Southwest is moving aircraft and flights to serve newer and larger terminals. No longer can you fly from Louisville to Birmingham non-stop without diverting to Houston, Atlanta, Charlotte, Tampa or Orlando. Stuff that doesn't make sense if you are looking at your watch. What used to be a 45 minute flight now takes three to five hours with a layover. Southwest is very quickly turning from a friendly niche carrier to one of the cold legacy variety. In Birmingham alone, where over 60% of travelers use Southwest, we have recently lost or will lose non-stop daily service to multiple cities and see a schedule cut-back that competing Delta's bottom line will certainly appreciate.
We decided to forego flying back home, rent a car and drive. It was 5.5 hours, certainly the upper end for me for a car journey, but there was something both enjoyable and nostalgic about the ride. Stop where you want, change drivers, have phone access, no pushing and shoving. And without traffic you can just about count on arriving when the GPS tells you. Not sure it was something I would do on a weekly basis but for that change of pace without having to fight the traveling mob it was nice.
One of those weeks when everything worked as it was supposed to. A good feeling and a different way to see New York, New Jersey, Pennsylvania, Delaware, Maryland, Kentucky, Tennessee and Alabama in a relaxed yet business-productive three and a half days.
And when it ended we were just as glad to see Alabama as the Carnival Triumph was!           .
Posted on January 7, 2013
Filed Under General, Letter From the President | Comments Off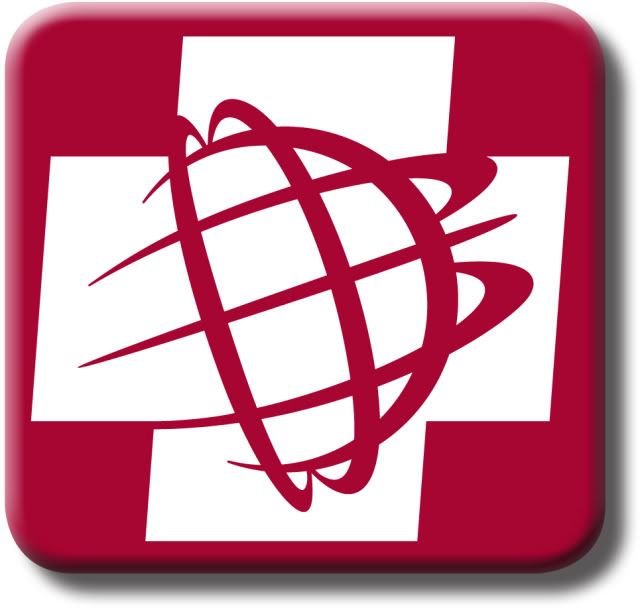 By: Roy Berger, MedjetAssist President/CEO
Had an interesting couple of days the week before Christmas visiting with two gentlemen prominent in the world of sports and a third in aviation whose name I still don't know.
Went to Ponte Vedra Beach, FL outside of Jacksonville with Medjet Senior Sales Director, Thomas Brooks for lunch with Medjet spokesperson, Advisory Board member and professional golfer, Jim Furyk to plan Jim's role with Medjet in 2013. You won't find a nicer guy.
Furyk, 42, had a memorable 2012 golf season. Despite the gallery of young bucks joining the Tour, Jim finished 12th on the money list and was three swings away from a summer of almost historical proportions for an athlete the other side of 40.
He went to the 16th tee on the final day of June's U.S. Open at the Olympic Club in San Francisco with a one shot lead gunning for his second major championship. An errant drive opened the door for Webb Simpson to win the title. Furyk took a lead to the 72nd hold of the WGC-Bridgestone in Akron, Ohio in August only to misshit a wedge and see Keegan Bradley drain a 15 foot putt to steal the thunder. Then there was one more putt to make on the 72nd hole of the exciting and tense Ryder Cup in September that might have made a difference for the U.S. side against the Euro's.
"I'm really not sure one hurt anymore than another but when you are playing team competition and you think you could have done more to help your teammates, that stings a little more than individual play," Furyk said.  "I know I would have won Bridgestone with a better wedge shot on the 18th hole but I have no guarantee I would have won the Open even with a good shot off the tee on 16."
A gentleman.  Our prototype spokesperson. And one more thing not many realize about Jim Furyk: he's fourth all-time on the career money board. Tiger Woods, Phil Mickelson, Vijay Singh and Medjet spokesman Jim Furyk. We couldn't be prouder!
The next morning accompanied by the dean of the Medjet sales team, Scott Lawson, we took a short 10-minute drive to visit another member of our Advisory Board, NFL legend and Birmingham resident, Bart Starr.
A gentleman's gentleman at the age of 79, the soft spoken Starr of course quarterbacked the Green Bay Packers from 1956-71 winning the first two Super Bowl's along with league MVP in 1966 and four Pro Bowl honors. He was ultimately inducted into the NFL Hall of Fame in 1977.
Not many remember Bart went to the University of Alabama but everyone old enough remembers the classic 'Ice Bowl' game Green Bay played against Dallas on December 31, 1967 in Green Bay. Temperatures hit 20 below zero and the wind chill was estimated to be 70 below, a cold that is very hard to imagine.
Dallas led 17-14 with just under five minutes left in the 4th quarter when Green Bay, under coach Vince Lombardi, took possession at their own 32 yard line. With less than a minute remaining for the NFL championship (pre-merger) the Packers had the ball first and goal at the Dallas three yard line and everybody frozen stiff.
Packer running back Donny Anderson tried to run it in on first and second downs but had a tough time keeping his balance on the now famous 'frozen tundra' and could only advance the ball to the one yard line.
As Starr told us, "The Cowboys' front four would just submarine on every play as nobody could get their footing and it became easy to knock down the ball carrier. The only one that couldn't do that was defensive end Jethro Pugh who was just too darned big (6'6″) to be able to easily get down.
"So on third and less than a yard to go I called a timeout and went over to see Coach Lombardi. I told Coach considering the running backs couldn't keep their footing, I thought I could run a quarterback sneak at Pugh and get into the end zone. Lombardi looked at me and said 'run it, let's win the damn game and get the hell out of here.'"
One play later behind the blocking of Jerry Kramer and Ken Bowman, the Packers were NFL champs and headed to the Super Bowl to meet and easily beat the AFL champion Oakland Raiders. If nothing else, it proved all the football strategy in the world can't overcome some common sense. Thanks for the insight Bart!
The third encounter in the same calendar week was perhaps the strangest of all but left a very good holiday spirit upon conclusion.
I was in New York for a meeting with the Medjet PR counsel- Spring O'Brien- and was joined by Director of Marketing, Will McKee and Marketing Manager, Jenn Tidmore. We were at LaGuardia ready to queue up for our Delta flight home through Atlanta and the dreaded announcement was made about a 'mechanical' problem with the aircraft. Probably the two things you never want to hear from the airlines are a 'mechanical' failure or when the captain gets on the intercom and starts his comments with, "Well folks…" Nothing that ever follows 'well folks' has been good news.
If you've ever been on a flight delay at LGA you know the one thing that is certain to follow the initial announcement is mass confusion. At the ticket desk, at the boarding gate, among the passengers, it's seems like that airport is always a sea of confusion.
The flight was originally announced delayed for one hour which would have cost us our Birmingham connection with a 56 minute layover in ATL. The captain of our delayed flight came over to the gate agent's desk and wanted to know why the delay? Seems the 'mechanical' delay was one that was fixed and as far as the captain was concerned we were ready to go, except our gate was occupied by another plane that was 45 minutes late and they couldn't get our ATL bound aircraft into the jetway.
As the captain finished I intercepted him as I've been prone to do and asked, "What is the status?"  He said,  "As soon as they move the departure out they will ferry in our plane and it shouldn't be but a 30 minute delay if at all." From experience I know better.
He was the chatty type and wanted to know where we were going and what do we do for a living. Turns out he used to fly air ambulance Lear 35′s for a company in Fort Lauderdale so we had some commonality. And he said not to worry about missing the connection as there were flights to Birmingham every hour or so from Atlanta. Not exactly the case but we appreciated the concern anyway.
Of course the 30 minute delay turned into 90 minutes and then a strong headwind further backed us up. We finally arrived at our gate in Atlanta exactly three minutes before our connection was to depart. Despite the fact we were in the same concourse as the connection I knew there was no way to make it but I asked Will McKee to get off first, sprint to the gate and see if he somehow could save the flight for us.
Turns out, he didn't need to. As Jenn and I were getting off the plane the Captain came out of the cockpit and said, " I called your connecting gate and asked them to hold the flight for you so get there as soon as you can."  It was now five minutes past departure time.
I shook his hand and we ran 12 gates down the bustling Hartsfield B concourse to a gate that still had the boarding door open and the agent waiting. "Are you the folks from B1? I have to tell you it is very unusual to get a call from the captain of another flight asking us to hold the plane" she said.
We got on, they shut the door about 10 minutes behind schedule and 30 minutes later we were in Birmingham instead of having to wait 90 minutes for the next flight, which in a business traveler's world is really no issue at all. It then dawned on me that very uncharacteristically I never got the captain's name. If I wanted to send a thank you I have no way of knowing who he was.
And then I reasoned the message wasn't so much what one individual did for us but it was the airline industry as a whole thanking us for our business this past year. It was a token I didn't ask for but a chance for Delta to say 'thanks'.  And it worked.  Ended 2012 with a nice taste from a gentleman who I would recognize immediately again but really have no idea who he was. Very nice touch!
*                                                                  *                                                         *
As we begin 2013 on behalf of the Medjet Advisory Board of Jim Furyk, Bart Starr, Dr. James Andrews and R.D. Hubbard and the ownership/management group of Harold Ripps, Wally Nall Jr., Bob Reich, Mike Hallman, Wally Nall III and Mat Whatley and the Medjet team of Julie, Michelle, Scott, April, Kate, Thomas, Phillip, Yvonne, Kemper, Cathy, Kay, Whitney, Rachel, Amanda, Jennifer, Patricia, Christina, Larry, Jeff, Will, Jenn, Paul, Dr. Chris and John we thank you for your membership and your loyalty and wish you a very healthy, happy, prosperous and travel-safe year!
Posted on November 12, 2012
Filed Under General, Letter From the President | Comments Off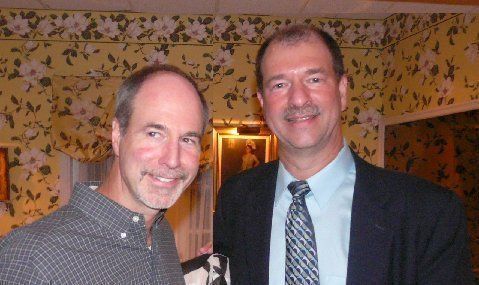 By: Roy Berger, MedjetAssist President/CEO
Ten months ago, as I packed up my baseball gear and left the Yankee clubhouse at Steinbrenner Field in Tampa, I was on a high. Yankee Fantasy Camp was actually better than I imagined and I longed for the day I could  have the same experience with my two sons.
I wanted to have my Ray Kinsella 'Field of Dreams' cameo while physically I was still able to play ball.  Spend a week in pinstripes with my lads under the Florida sun at the Yankees spring complex.
This week was going to be the week as the Yankees fall Fantasy Camp starts tomorrow.
Now it's not. At least for the time being. Still have hopes of maybe one day.
Both boys are in California and can't get away. Jason, 31, is on the writing staff of the ABC hit comedy 'Happy Endings' and this is prime writing season. Scott, 29, is an executive at a Beverly Hills luxury hotel and has used up his vacation days for the next 25 years chasing alternative band Phish around the country the past three summers.
So any hope of playing catch in a major league uniform has to wait a while and at 60 I'm just not sure how many more 'whiles' I have left in me. As someone wiser than I'll ever be once said, "If you want to make the Lord laugh, tell him about your future plans."
Next on the fantasy camp companion draft board would have been Andi and as a wife she's terrific but she can't catch the high hard one like she used to nor can I dish it. Plus in later years she now also struggles with the off-speed pitch so she's benched this week.
With past camp goers Fred being a one and done and Barry O on his way to India (of course with his Medjet membership card in tow) the logical selection would be my oldest baseball playing mate, my brother Mike. After a consult on the home front Mike agreed but only under the stipulation that if we were going to fantasy baseball camp together it had to be the Yankees.
Mike, 57, is three years younger than me. If you look at both of us, I know it's pretty hard to believe he's younger than me but he is. He's been a diehard Yankee fan ever since I can remember so he has license to pick the camp he wants to attend.
The Yankees, because they are the Yankees and can get away with it, run two fantasy camps a year- January and November and always booked to the max of about 100.  I went last January and it was a wonderful experience but have a corporate annual meeting conflict this January. Because of that my upcoming January baseball camp will be with the Pirates where this whole odyssey started three years ago and there is no conflict that week. Mike had no interest in being a Pirate. What did Seinfeld once say clad in a spiffy puffy shirt?  "But I don't want to be a Pirate."  Mike unfortunately felt the same way.
Thus the first week of November seemed to be a schedule fit and tonight we planned to tuck into the posh Tampa Sheraton Suites, the Yankees fantasy camp home for the next seven days.
Awaiting us hacks as coaches for the week are ex-Yankee big leaguers such as Mickey Rivers, Bucky Dent, Homer Bush, Al Downing, Oscar Gamble, Tommy John, Roy White, Tanyon Sturtze, Fritz Peterson, Jeff Nelson, Jesse Barfield, Gil Patterson, Jake Gibbs, Ron Guidry, Tony Kubek and World Series perfect game legend Don Larsen. Truly from top to bottom as good a fantasy camp coaching line-up as you'll ever see!
Seemed appropriate in advance of arriving in Tampa tonight we spend a day with Mom and Dad over on the east coast of Florida in a retirement burg called Coconut Creek or more aptly Del Boca Vista- Phase IV. Yes it is operating under a puppet regime.
We are lucky and we know it to still have Mom and Dad in our lives. Mom is 83; Dad is 84 and still very active in their community. For the past 63 years they have been known as Arlene & Herb. While showing signs of being in their early 80′s, with accompanying ailments, truth is Dad spent less time on the disabled list last year than Amar'e Stoudemire and that's very good.
So a stay before heading west to Tampa was in order especially because Dad had such a strong baseball influence on Mike and me– being a part of coaching us from the time we were the smallest of tykes.
Truly what comes around goes around or is it what goes around comes back? In either event one of my earliest baseball memories (circa 1962ish) are with Mike throwing the baseball on the side of our house in East Meadow, New York.  Fifty years ago we played a very scientific and advanced game called 'pitcher-catcher.' The rules were complex. One of us would pitch and the other would catch. Replay was not needed.
We also had to be pretty accurate as the side of our house was interrupted by a wooden retaining fence of our neighbors who behind that wood and overlapping trees raised doberman pinchers. And these weren't just ordinary doberman's. Bally and Thane were baseball eating doberman's. Swallowed them whole, just for a snack. So if the ball went over the fence it was wise to just grab a new one from the garage. We had no interest in finding out if they also had an appetite for baseball players.
Mike was a much better ballplayer than me back in the day. In fact he went on to a stellar Little League career that ended with one decision. Somewhere back around 1965 when Mike was 10, he threw fireballs and was selected as the starting pitcher for the Central Nassau Little League all-star game. The only caveat was he had to cut his hair to participate. His look was 40 years in advance of Tim Lincicum. Nothing too offensive but clearly longer than the norm. In 1965 they could dictate to you how you were supposed to look. That didn't last much longer.
As the lore goes Mike declined a haircut and the all-star game was played with someone else on the mound. That's about all I can remember of his baseball career as he swapped the glove for music, girls, long hair and whoknowswhatelse. Today either of us would kill to have that hair back again!
I continued playing baseball into high school and Mike didn't. We reunited on the softball fields of south Florida for a while in the late 70′s and early 80′s but it's been well over 35 years since we tossed a ball at each other and not have to worry about the dobermans. We planned to pick it back up tomorrow morning.
And yes there is a third Berger brother, Ken 52, still living in East Meadow. Kenny is a devout Mets fan who would spit on a Yankee uniform before wearing one, much like Mike and me feel about the Red Sox. He's also probably a bit jealous that his team, unlike ours, couldn't make it to the post-season, hit .188 and implode.  Asking him to join us was never a consideration.~
Mike calls Randolph, New Jersey home and is very successful as a Territory Manager for food service giant US Foods. He is the consummate sales pro and calls some of New York City's finest restaurants, hotels and clubs his account. He has been recognized over and over again at the top of the US Food sales chain.
Great family too. Wife Sue fought a long but fortunately victorious battle with ovarian cancer  as recently as two years ago and she has reached hero status in our family. Mike and Sue have twins- Kim, a recent graduate of The U where both Mike and I got our degrees. In fairness to Kim the University of Miami she attended is much different than the U Mike and I went to back in the 70′s. We couldn't get admitted today. What a wonderful job they have done in academics; makes all the alums proud. Kim is ticketed for med school in the fall.
Kim's twin brother Brian gave up his first two years at Rutgers 18 months ago when he received acceptance at the US Military Academy at West Point, NY. Brian is now completing his second year at West Point and will defend our country so guys like Mike and me can play baseball for a week. Makes an uncle beam with pride.
Mike's baseball career reached 'Dad' status with his youngest son Robby who was the closer for the Randolph High School baseball team when they won the New Jersey State High School Championship in 2010 with Robby on the mound for the final out. Big thrill for all, especially Mike who worked as hard as Robby did during his games. Robby played collegiate baseball last year for Fairleigh Dickinson University in Madison, NJ and Mike was along for every step of the journey.
Now however the reality of having to play baseball is hitting him and at 57, with your best days in the rear view mirror, the task seems a bit daunting to my brother. After being a three camp veteran I tried to prompt him on what he needs to do to properly prepare but much like colleague Fred a couple of years ago I'm not sure it registered. Mike also has a built-in advantage as Robby is at home to mentor him.
This note from Mike about a week ago: "Not doing what I should to get ready. Went to batting cage last week and started in the 65 mph cage. Big mistake. Couldn't see the ball (I looked like A-Rod). After 10 pitches I switched to the 50 mph cage. That was better. Threw with Robby for a couple of days and my arm still feels it. Didn't try to bend for a grounder. Need to take some ground balls, run the bases on a nearby field and head back to the cage. I hope I can go the distance though I'd be lying if I told you I wasn't worried."
I tried to comfort him. Reminded him that two years ago at Detroit Tigers camp my colleague Fred thought he was in great baseball shape and other than chew some bubble gum and watch a baseball game on ESPN Classic did nothing else to prepare. His first at-bat, first step out of the batter's box he pulled a hamstring and wasn't the same the rest of the week.
Last January before Yankees camp my chum for the journey, old friend Barry O, had a sciatic nerve compression a week before camp and couldn't get out of bed for three days. He was determined, struggled to get on the airplane from LAX to Tampa, made it and limped through the week like a pro. We had a blast. It also didn't get any easier for Barry O on the third day of camp when wife Joan came to visit. The next morning Barry complained of a groin pull. He said it was totally unrelated to Joan's visit. There are good groin pulls and not so good groin pulls and in this case despite what he says, I still believe Barry had the good kind!
Mike in comparison to Fred and Barry O has the potential to be all-world this week so with a little good health, another workout or two and some good baseball luck he shouldn't worry. He took the advice to heart.
Last Sunday I was talking to my sister-in-law Sue in advance of Hurricane Sandy to see if everyone was ok and how were they were preparing for the storm. She told me she and son Robby were in the process of moving all the patio furniture inside and cleaning out the gutters.
I asked, "Where is Mike?" '
"Oh," Sue said, "he went to the batting cage."
Proud of that boy.~
The next day Sandy blew through and of course socked New Jersey. Sue and Mike got lucky. Relatively lucky anyway. A tree in their front yard was dislodged and hit a power line which blew a transformer to their house. They got scared. Smell of smoke. Six fire trucks and three police cars at the house within 30 minutes but fortunately no fire. Power outage, transformer damage to in-house utilities but it could have been a lot worse.
On Tuesday Mike says, "Don't give this up yet I still want to figure out a way to go to camp." On Wednesday it got doubtful. On Thursday with litter and debris scattered everywhere, no traffic signals, some roads impassable, limited power back to their house, cold temps, no heat and 2.5 hour wait for gas (if you could even find a station open), Mike pulled the plug on our week.
"I just can't do it and I'm really upset" came the early morning phone call. "Will you still go?" he asked me. I told my brother if he didn't make the decision to cancel that I would have made it for him. You can't walk away from this and justify it. Though Sue is encouraging him there's just no way. What about business damage? And no I won't go without Mike. This was going to be our week together.
Julie Kremer, who very capably runs the Yankees Fantasy Camp, couldn't have handled this any better. Understanding and sympathetic, she suggested accommodating us by rolling forward the non-refundable portion of the hefty tuition to a future camp date. Couldn't ask for more only five days before the first pitch.
I asked Mike this afternoon if he made the right decision. "Oh yea,"  he said, "there's no way I could have left all this mess behind."
The good Lord willing Mike and I will have our day again hopefully same week next year. And maybe my sons can join us for what would be a fantastic week for the four of us.
In the meantime we think about all those in the path of Hurricane Sandy that may not have their day in the sun for a long while. You then realize how insignificant throwing a baseball really seems.
Posted on October 15, 2012
Filed Under General, Letter From the President | Comments Off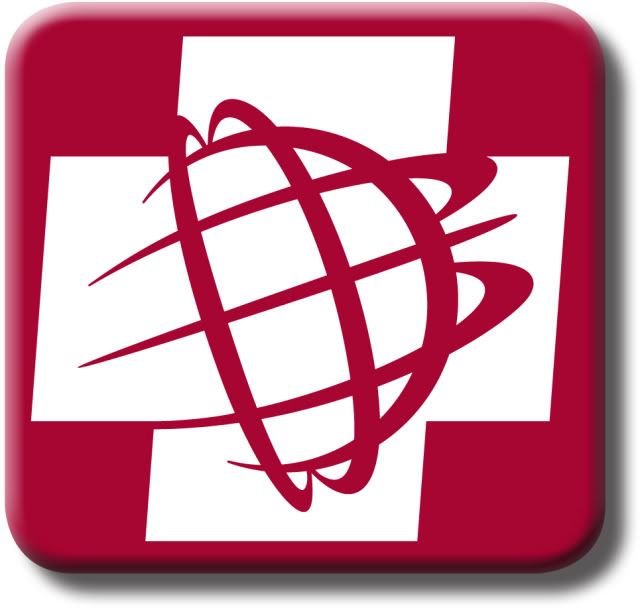 By: Roy Berger, MedjetAssist President/CEO
This old journalism student and still a daily newspaper buff received quite a jolt to his system on Monday, October 1 when he woke for the first time ever to a community without a daily newspaper.
The Birmingham News, probably a forebearer of things to come, stopped printing a daily edition on October 1 as did newspapers in New Orleans, Huntsville and Mobile, AL. It seems people have gotten away from print and moved to digital. Or say the newspaper brass and more importantly the advertising dollars.
A daily newspaper has been part of my life since I can remember starting around 1959 or 1960 growing up on Long Island with the old, and long ago defunct, Long Island Press. Everyday, everywhere for me, there's a newspaper.
Now our community news will be compacted to three days a week: Wednesday, Friday and Sunday. Of course you can find what you need, or so we are told, online daily. I want to pick up and hold a newspaper, not negotiate a keyboard. You can still do it everyday with USA Today and The Wall Street Journal but not to have a townie paper is borderline unconscionable and downright frightening. Of course not many others care and that's really the problem.
Daily newspapers will ultimately go the route of pay phones or even hard line phones at home. In 15-20 years we will be left with a handful of daily newspapers from large cities and our local town criers will vanish to cyber distribution.
So in the spirit of what lies ahead we are also going to stop circulating a monthly Medjet eNews. Not quite as dramatic as losing our home newspaper but a decision we made to reduce your mailbox clutter and hopefully call attention to our message when it arrives four times a year instead of the present 11.
We (and our contributors) believe our content can be more meaningful by reducing our run and hope you, our Medjet member and supporter, find the distribution schedule a bit more conducive to your valuable time.
So plan to see us January, March, May and October with an edition that we hope is worthy of your time and attention.
In the meantime spend a few more minutes with your hometown daily newspaper. Guaranteed, you'll miss the old friend if it stops showing up at your door!
keep looking »