Posted on September 16, 2009
Filed Under From the Front Lines, Travel | Comments Off
From the Front Lines is a World Wide Will exclusive series of best travel tips from the people who make travel what it is, the ones on the front lines. People like Fetih Gucluer, the Head Conceirge at the Ciragan Palace Kempinski Hotel in Istanbul, Turkey.
Experience Istanbul

By: Mr. Fetih Gucluer, Head Concierge
Cirigan Palace Hotel
Take a boat trip:
Hop onto a private boat for a cruise along the Bosphorus, through the great waterway separating Europe and Asia.  Be sure to bring your camera for unforgettable photos of marble palaces, ancient wooden villas from the Ottoman period contrasting perfectly beside modern residental buildings, and the stunning Rumeli Fortress, an historical armament built by the Conqueror to protect the Bosphorus.
Shop till you drop:
In the Old City, get lost in the narrow streets of the huge covered Grand Bazaar and find everything from genuine leather goods to traditional fezes, silk carpets and antique books. In the Spice Bazaar you'll swoon from the succulent smells and colorful delicacies begging to be shipped home.
In the main city, you will find it difficult to know where to start…with so many tantalizing options. I'd suggest  starting with Nişantaşı, a posh shopping district chock-full of the world's top luxury brands from Louis Vuitton to Beymen.
Next drop in on at the Kanyon Shopping Mall, one of the most attractive modern edifices in the city.  The Kanyon Shopping Mall has the only Harvey Nichols shop in the city and many other upscale brands. The Mall is the preferred shopping destination for eminent İstanbullus.
Finally, be sure to stop by İstinye Park Shopping Mall. This complex is the most recent addition to the city's many shopping outlets and is also the largest. The luxurious Arcade plaza features a private entrance for VIP's and is home to numerous high-end names, including Hugo Boss, Miu Miu, and Armani. The main shopping hall has many upscale and mid-level Turkish and international brands and a lovely food market, a great cinema complex and other cafes and restaurants.
A Bohemian Rhapsody:
Spend time in the "Soho of İstanbul", Beyoğlu-Tünel. A neighborhood where many of Istanbul's intelligista gather, this gentrified artist district boasts cafe-lined streets and art galleries galore.  Walking the ancient streets, you'll also find a charming fish market and traditional wine bars, and along Nevizade Street you'll stumble upon the city's most delicious spots for traditional mezzes and fish.
Eat, drink Istanbul:
There are so many places to dine, but a few of my favorites…
• Aşşk Café: A modern café ideally situated along the Boshporus; always popular and crowded by cool Istanbullus. It has lovely salads.
• Ka Ve: A café and restaurant located in the amazing garden of an old inn; a must see on a warm day. No Web site but the phone is + 90 212 251 43 38; Tünel Geçidi 10,Tünel/Beyoğlu
• Gezi İstanbul: Located in Taksim Square, this traditional cafe is a classic city haunt and has been operating for 30 years.  The cheesecake is a dream.
• İstanbul Modern: The modern museum's café-restaurant overlooks the Bosphorus and has a delicious international menu.
Posted on November 20, 2008
Filed Under From the Front Lines, Travel | Comments Off
From the Front Lines

is a World Wide Will exclusive series of best travel tips from the people who make travel what it is, the ones on the front lines. People like
Jim Hattaway

. Jim is what many would call a road warrior, although he is not necessarily fond of the term. By any definition he is certainly on the front lines of travel and he certainly knows how to manage it. For the past eighteen years, he has spent around 125 nights a year in a hotel. Average that out and Jim spends almost three nights a week in a hotel room every year. That is a lot of frequent stay points…
Make The Most of Frequent Stay Programs

By: Jim Hattaway, Road Warrior
My number one travel tip is to join your hotel chain's frequent guest program. You can wind up with better rooms or views (sometimes even suites), free perks (things like bottled water, breakfast, robes) and you earn points towards free nights or other pretty nifty awards.  Being loyal to a frequent guest program is easy for me because I am a creature of habit.  I tend to find a place that I like and stick with it.  If I find a hotel in a particular area that I frequent on a regular basis, I try to develop a personal relationship with either the front desk manager or sometimes even the general manager.  I have had many hotel staffers offer to have me call them directly in order to make my next reservation to be sure that they get me the room that I like.  In addition, they can sometimes work with you on finding room availability when you can't necessarily find availability on-line or through a hotel's central reservation system.
Posted on October 24, 2008
Filed Under From the Front Lines, Travel, Website Tips | Comments Off
From the Front Lines

is a World Wide Will exclusive series of best travel tips from the people who make travel what it is, the ones on the front lines. People like Anne Dimon who is founder/editor of TravelToWellness, the online magazine for the wellness-minded traveler.  She is also an industry spa journalist and wellness-travel writer contributing to print publications in the U.S., Canada, the U.K. and Asia. Anne is also the "spa expert" for TravelingMom.com.  And, as far as we know, she is the only professional travel writer to have her own line of travel fashions, www.arrivez.com.
12 Tips for Proper Packing
Traveling is like the journey of life. You don't want to make either trip with too much baggage. As a freelance spa and wellness travel writer and editor of an online-magazine, it seems as if I'm always returning from a trip, on a trip or planning one. In fact, as I write this I'm just recently back from Quebec and Montreal and planning to fly to Nassau, Bahamas next week.  Consequently, it seems as if I'm always packing or unpacking.  As any frequent traveler will tell you, when it comes to luggage, a carry-on is the preferred way to go whenever possible. Not only does it save you time (no waiting at the luggage carousel) but it eliminates the chance of lost luggage and you don't end up carting around a lot of stuff you don't need.  The trick is to pack light.  Here are a few packing tips I've gathered on my journeys:
1. Before leaving for any destination, check with weather.com for expected temperatures, and if the forecast calls for rain – throw in a travel-size umbrella or a lightweight raincoat. The kind that packs into its own pouch is best.
2. Think layering. Tank top if it's hot; tank top and matching sweater or wrap if it's cool;  tank, sweater and coat with wrap on top if it's cold.
3. Take a coat or cropped jacket or shawl that goes with everything from jeans to evening wear.
4. Make sure that every piece of clothing that goes into your carry-on does double duty meaning you can wear it more than once.
5. For major pieces it's best to stick with solid colors and classic styles. You can break up the monotony with colorful scarves, accessories and tops.
6. Stick with two or three basic colors that easily mix and match.
7. Because they take up so much room shoes can be a problem. Don't take a brown outfit and a black outfit if it means you need to pack two pairs of shoes. Instead, buy one pair of great two-tone shoes or faux animal skin with tones of both colors. Alternatively, buy one great pair of dress shoes in a color that will go with everything – red or copper are good choices. Unless you're taking along a pair of hiking boots (which would look ridiculous at the airport), wear your heaviest footwear on the plane. You can always remove once you're comfortably seated and put on the comfy socks you've stashed in your purse.
8. Tuck underwear, extra socks and small items into shoes.
9. One or two fabulous belts can really punch up a monochromatic look. Make sure belts are lightweight (chunky metal can add pounds to your carry-on and could cause you to exceed the weight limit). To pack, wrap belts around the inside of the carry on, or wear one on the flight .
10. Most hotels now have hairdryers so you don't need to pack yours. If in doubt call ahead. What they DON'T stock – even the 5-star hotels – is a diffuser, so if you need one take a one-size-fits-all so it will work with the hotel's hairdryer.
11. Take along a light solid-color, sturdy fabric bag that folds easily into your carry-on. You can use it for the beach or to bring back those little extras you couldn't resist buying. Since most airlines only allow two carry-on bags per person, make sure it's big enough so you can also put your purse and/or laptop into it.
12. Pack travel size cosmetics or transfer creams and lotions into travel-size containers. Select carefully and don't take things you don't need – a large tube of exfoliating gel for instance.
If you can learn to get by on less when traveling you will enjoy the trip a whole lot more. Trust me.
Posted on September 22, 2008
Filed Under From the Front Lines, Travel | 1 Comment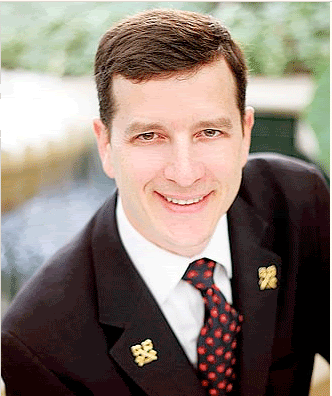 From the Front Lines is a World Wide Will exclusive series of best travel tips from the people who make travel what it is, the ones on the front lines. People like James G. Little. James has been a member of The Peninsula Beverly Hills team since the hotel's opening in 1991. He has been a member of Les Clefs d'Or since 1996 and has been featured in numerous publications such as The Los Angeles Times, L.A. Confidential, and Condé Nast Traveler. Mr. Little was also honored in 2003 by GQ Europe as 'The Best Concierge in the World.'
Advance Notice
By: Mr. James G. Little, Chief Concierge
The Peninsula Beverly Hills
When traveling to a new hotel for the first time, take a moment to contact the hotel in advance and notify them of any special requests or preferences you may have.  Many high-end hotels go out of the way to customize the experience for their guests.  So, if you have a particular magazine or newspaper request, a certain type of drink you like or even need a bed board or extra pillows, let the hotel know in advance and everything can be waiting for you upon arrival.
James