Travel Blog
Posted on March 5, 2014
Filed Under General, Peter Greenberg Travel Safety Tips | Comments Off

Driving Safety Abroad
No matter how comfortable you are behind the wheel, driving in a foreign country requires vigilance and an understanding of the local terrain, not to mention local customs. And unfortunately, not everyone pays attention.
According to the World Health Organization, 1.24 million people die in road crashes each year and an additional 20-50 million are injured or disabled. The U.S. Department of State estimates that more than 200 Americans are killed in road accidents abroad each year. And that's a conservative figure that doesn't include people injured in accidents overseas who then pass away after returning to the U.S., nor does it include members of the military or government diplomats.
The Association for Safe International Road Travel (ASIRT) is a non-profit NGO that's dedicated to promoting road safety around the globe. Rochelle Sobel founded the organization in 1995, after the death of her son in a Turkish bus crash.
Sadly, road accidents like this aren't uncommon, for both locals and foreign visitors. In 2011, the United Nations implemented the Decade of Action for Road Safety, with the goal of raising safety standards and services for victims around the globe.
A recent UN report revealed some staggering numbers, including the fact that only 28 countries–covering 7 percent of the world's population–have comprehensive road safety laws regarding drinking and driving, speeding, failing to use motorcycle helmets, seat-belts and child restraints.
As a traveler, your best bet is to educate yourself on the rules of the road everywhere you travel and then be prepared to drive defensively. ASIRT provides country-specific Road Travel Reports that include details on driver behavior, general conditions in both urban and rural roads, and recommendations and warnings on public transportation.
The State Department has some additional tips on international driving safety as well as country-by-country reports on travel and transportation that offer some insight into local driving cultures. (For example, Turkish drivers pass on the right side as well as the left.)
Last, but not least, there is no such thing as an international driver's license, but there is an International Driving Permit, which can help you communicate with foreign authorities in an emergency. Valid in more than 150 countries, the permit contains your name, photo and driver information translated into several languages.
Posted on March 3, 2014
Filed Under General, Guest Contributors | Comments Off

Hiking Kings Canyon in Watarrka National Park
The steps before me were natural red rock and offered a steep climb – the first leg on a 3.7-mile loop to see a majestic canyon and laze in paradise. Named Heartbreak Hill – sometimes even known as Heart Attack Hill – I was in the outback of Northern Australia and nothing was going to hold me back from the views of the gorge and surrounding landscape this journey promised.
I was hiking to Kings Canyon in Watarrka National Park about halfway through my three-week trip around Australia. I'd signed on to The Rock Tour so named after the "rock" I'd see later in my three-day sojourn: Uluru. On the way to the iconic inselberg, or "island mountain," my ragtag group of backpackers – the name given to younger (usually early 20s) travelers living on the cheap – was experiencing other natural wonders of the Australian Outback: Kings Canyon and Kata Tjuta.
The trip commenced with a 6:15 a.m. start and a 200-mile drive in a funky Toyota Coaster bus with an attached trailer that held gear and also converted into a primitive cooking shack. After the early wake-up call, most of us eventually sacked out in the van for hours until we rolled to our first stop at Watarrka to hike Kings Canyon.
Our guide and driver Scott was quite the bohemian with shoulder-length dreadlocked hair and a green canvas Rock Tour uniform stained with pen ink, detailing what we could expect over the next few days. Just 23, he'd been on the job for nine months, but his devotion to the subject matter and those under his care conveyed wisdom far beyond that amount of time.
That initial 500-step climb brought us to the canyon rim with walls nearly 1,000 feet high and Kings Creek at the bottom. So much rain had drenched the desert in 2010, it was the wettest year ever on record, and the trees and shrubbery were vibrant greens, and small streams had developed in areas throughout the park where they had never been before.
Parts of the gorge are sacred Aboriginal sites and we descended into the Garden of Eden, a waterhole that stays hydrated year-round despite the desert climate. We rested for a bit here and some of us swam in paradise.
Along the hike, I swapped cameras with an Italian guy, another "older" traveler like me, and we served as each other's plus-one to chronicle the other's experience. His lack of English speaking skills was equal to my lack of Italian, so we got along mostly in silence and communicated with assorted hand gestures – a handing off of a camera and a sweeping of the arm as if to say, "Capture me and ALL this."
Moments captured along the way:
For more information visit The Rock Tour.
Veteran journalists Wendy Geister and Marcus Woolf launched The Adventure Post to share their passion for travel and outdoor adventure. They chronicle their journeys to inspire others to explore and provide insider tips that steer people toward richer travel experiences. The Adventure Post also includes contributions from other experienced travelers, as well as detailed gear reviews and reports on trends in outdoor recreation and adventure travel.

Posted on March 3, 2014
Filed Under Andrew Harper, General, Guest Contributors, Travel | Comments Off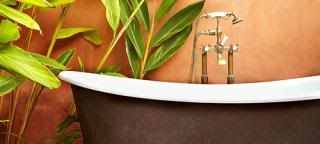 Each year, Andrew Harper has the pleasure of recalling our travels over the past 12 months and singling out a number of particularly memorable hotels and travel experiences for the annual Grand Awards issue of Andrew Harper's Hideaway Report. To be considered for our annual awards, properties must be relatively small in size, possess strong individual personalities, offer relaxing atmospheres and demonstrate a consistent devotion to personal service.
View the 2014 Indelible Memories slideshow, including Strolling in a Paris Market, a Botanical Safari in South Africa, California Spa Heaven and a Costa Rica Quetzal Spotting.
Additional slideshows featured in our 2014 Grand Awards issue:
• The 2014 Hideaway of the Year
• Grand Award-winning hotels in North America, Europe, Africa and Australia
• Awards for Best Bar, Best Beach, Eco-Adventure of the Year, Best Wildlife Experience, Most Memorable Hike, Best Wine Tasting
• Chef of the Year, Hotel Manager of the Year, Sommelier of the Year, Concierge of the Year, Lifetime Achievement Award
• and more
Enjoy!
Best regards,
Andrew Harper
Posted on February 21, 2014
Filed Under General | Comments Off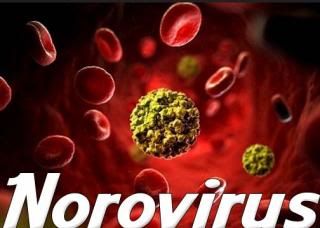 By: John Gobbels
MedjetAssist VP/COO
Noroviruses are the most common cause of gastroenteritis in the United States. CDC estimates that each year on average 19 to 21 million cases of acute gastroenteritis are caused by Noroviruses. That means about 1 in every 15 Americans will get Norovirus illness each year. Norovirus is also estimated to cause 56,000 to 71,000 hospitalizations and 570 to 800 deaths each year in the United States.
Noroviruses are a group of related viruses. Infection with these viruses causes gastroenteritis, which is inflammation of the stomach and intestines. This leads to symptoms of stomach cramping, nausea, vomiting, and diarrhea.
Other, less common symptoms may include low-grade fever, chills, headache, muscle aches, and general sense of fatigue.
Norovirus illness is usually not serious and most people get better in 1 to 3 days. However, Norovirus illness can be serious in young children, the elderly, and people with other health conditions. It can lead to severe dehydration, hospitalization and even death.
So how do we get Norovirus?
Eating food or drinking liquids that are contaminated with Norovirus
Touching surfaces or objects contaminated with Norovirus and then putting your hand or fingers in your mouth
Having direct contact with a person who is infected with Norovirus, for example, when caring for someone with Norovirus or sharing foods or eating utensils with them
So how do we protect ourselves from Norovirus?
Wash your hands – Sounds simple, but it's never done enough. Alcohol based hand cleaners can reduce the amount of germs on the hands, but it should never be used as a substitute for proper hand washing.
Wash fruits and vegetables before consuming
Clean and disinfect any contaminated areas
Wash laundry thoroughly
References:
Posted on January 7, 2014
Filed Under General | Comments Off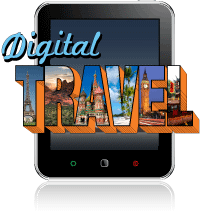 Mobile devices such as smartphones and tablets are quickly taking over the world of travel. From road warriors to traveling moms, more and more trips are being booked, managed and monitored via mobile devices. By the end of 2014 it is estimated that 59% of travelers will own some sort of tablet. That number soars to 89% by 2018.
As the number of mobile travelers increases so will the options for purchasing and managing their lives on the go. Here is a sampling of some tools already available for your devices:
•       MedjetAssist, leader in global air medical transport membership programs, offers a mobile medical information and medical consultation app called iMedjet . This first-aid travel app is designed specifically for travelers with a mobile device and the information stored is not dependent on a cell-phone signal or internet connection. iMedjet is available for both Apple and Android device.
•       NSA got you paranoid? Worried about your trade secrets being intercepted? Send your information safely with Wickr. This app encrypts text, picture and video messages and allows you to manage who sees them and for how long. It is like Snapchat for business travelers.  Available for Apple and Android devices.
•       Looking to lounge around at the airport? LoungeBuddy can help you find just the right spot based on your wants and needs. Enter your information and the app tells you what lounges you can access for no cost or for a one-time fee. Available for Apple devices and coming soon for Android.
•        Need to keep track of all your travel research or confirmations but don't have the time to enter everything into a special app? Evernote is your salvation. You set up an online account and you're off to the races. You get your own Evernote email address so you can forward confirmations or email suggestions. There are also Web-clipper add-ons for most browsers so you can send research information directly to your account. Then when you need your information you open up the app and perform a simple search. Available for Apple, BlackBerry and Android devices.
•       Having trouble keeping up with your peeps? Social travel is the next big thing, bringing the power of social networking to adventures in the real world. GonnaGo helps coordinate itineraries and find your pals on the road. Available for Apple and Android devices.
•      Ready to touch base with family and friends? Skype is still the king when it comes to long-distance communication. Whether you use the video capability or just the audio, Skype is the easy and economical way to reach out and touch someone from the next state over or around the world. Available for Apple, BlackBerry and Android devices.